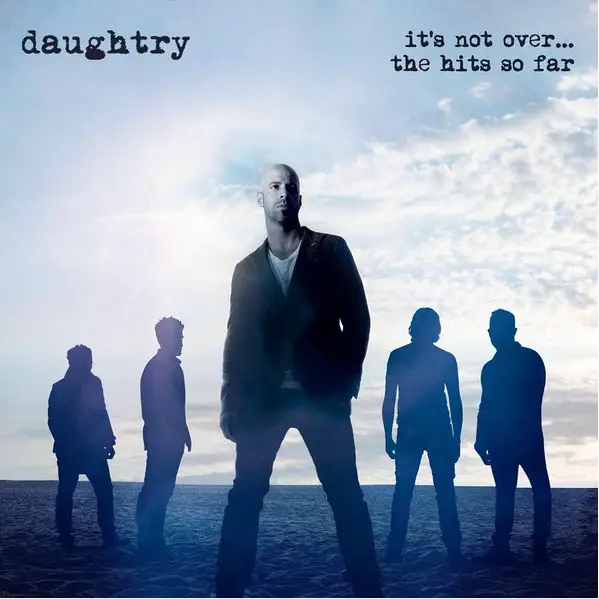 Daughtry are set to release their first greatest hits record entitled It's Not Over…The Hits So Far on February 12th, 2016. The 13 track album will be available for pre-order on January 29th along with the brand new single, "Torches."
The band Daughtry was formed on the heels of singer Chris Daughtry's run on American Idol season 5, where he came in 4th place.
Additionally the group will be releasing a deluxe physical version exclusively at Wal-Mart. Fans will receive the full It's Not Over…The Hits So Far plus a bonus disc featuring all new acoustic recordings of the greatest hits. Pre-order launches on January 29th.
It's Not Over…The Hits So Far Track Listing
01. It's Not Over
02. Home
03. Over You
04. What About Now
05. Feels Like Tonight
06. No Surprise
07. September
08. Life After You
09. Crawling Back To You
10. Waiting For Superman
11. Long Live Rock & Roll
12. Torches
13. Go Down
Acoustic Live – 2015 (Wal-Mart Exclusive Deluxe Disc)
01. Baptized
02. Crawling Back To You
03. Crazy
04. Tennessee Line
05. It's Not Over
06. Life After You
07. Who's They
08. Gone Too Soon
09. September
10. Home
11. Waiting For Superman
12. 18 Years