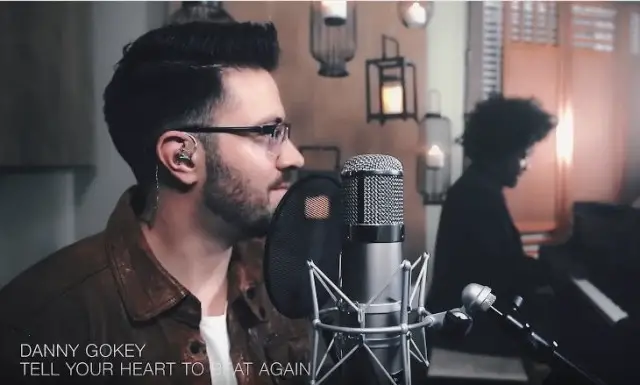 Danny Gokey is currently at No. 3, having peaked at No. 2 on the Billboard Hot Christian songs chart with "Tell Your Heart to Beat Again." The success of the song, originally from the American Idol season 8 alum's 2015 album, Hope in Front of Me, has spawned an EP of remixes and alternate versions of the song.
One cut, is a Spanish language version of the song "Que Tu Corazón Vuelva a Latir," which the singer performs acoustically for a new music video. Both Danny's current wife Leyicet Peralta and late wife, Sophia Martinez, whose death figured prominently throughout his Idol run and inspired the creation of the charitable organization, Sophia's Heart, are of Hispanic descent.
In the video, it's just Danny performing with piano accompaniment. There's no denying that boy can sing. The Tell Your Heart to Beat Again remixes are available for download on iTunes.