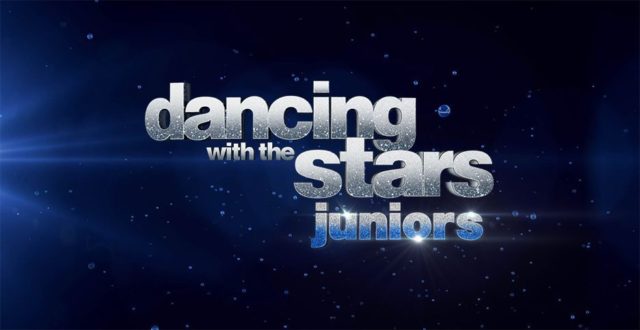 Hey All :)
Welcome to week two of Dancing with the Stars Juniors. Tonight, the remaining ten pairs return to dance floor to perform in new styles in the hopes of earning high scores from the judges and safety from the audience. At the end of the night, another pair will be eliminated from the competition.
In this second week of competition, the contestants are tasked to perform an unlearned routine to a song from the year they were born. Get ready to feel old. I have food in my fridge from some of the years these juniors were born.
As a reminder, please keep SPOILERS out of the discussion for those who want to enjoy the program without knowing any results. Tonight's show is just an hour long, so let's see how they fit in ten performances and an elimination.
Mackenzie & Sage (Menror- Gleb) – Quickstep
Wow. That was a hell of a strong quickstep. Great work in hold, some really solid posture, and some very appropriately fun choreography for the style and the music. Great start to the night.
Mandy says Mack is a new girl this week. Adam feels Mack delivered on the critique from last week. Val stands up and says he was tough last week but they killed it this week.
Val- 8
Mandy- 8
Adam- 8
*that would have been higher if they went later in the show!
Sky & JT (Mentor- Alan) – Cha-Cha-Cha
Adorable. There was really nothing off about that routine whatsoever. These two are a killer pairing and with JT's skill level and Sky's athleticism and sheer contagious joy, they have the chance to go really far.
Adam loves how clean it was. Val says Sky can do anything and loved the cha-cha clarity. Mandy wants to know if she practices her facials because they are on point.
Val- 7
Mandy- 7
Adam- 8
*again, I have no doubt those would be higher if they went later in the show.
Sophia & Jake (Mentor- Sasha) – Foxtrot
OMG. Jake is so happy. This was okay but I thought their dance last week was better. For one, it needed a bit more content. And two, Sophia needs to watch some of her movements because they aren't always as sharp/fluid as they could be. She's still very shy it seems.
Val says it was incredible and calls her a princess. Mandy wants her to use her arms more- extend all the way. Adam wants to see her turn up her personality.
Val- 7
Mandy- 6
Adam- 7
Jason & Eliana (Mentor- Emma) – Jive
Jason is precious. That being said, the jive needs work. Those kicks and flicks (and there weren't many of them to begin with) need to be sharper and he could do with more practice to be in-sync with his partner.
Mandy says it was a great job. She loves the poise. Adam loves the confidence. Val says Jason pulled off the pants and the dance.
Val- 7
Mandy- 7
Adam- 7
Mandla & Brightyn (Mentor- Cheryl) – Salsa
What's up with the mentors tonight not putting enough content of the style in the dance? Mandla is good and I think he can handle more. A lot of this was him being very supportive of Brightyn. I wanted more.
Adam feels it was more of a freestyle but loved the performance. Val couldn't tell it was a salsa. He wants to see him embrace the genre. Mandy wanted more also.
Val- 7
Mandy- 7
Adam- 8
Hudson & Kameron (Mentor- Hayley) – Paso Doble
Okay, so see- a lot of proper content even if the execution could have been better. It just needed a bit more aggressive and assured movement from Hudson but the genre was very well represented and I loved the cape work.
Val loved the paso doble cape work. Mandy loved seeing the strength. Adam is very impressed at the partnership. He wants him to enjoy it more.
Val- 7
Mandy- 8
Adam- 7
Miles & Rylee (Mentor- Lindsay) – Argentine Tango
Very good. Next to the opening couple tonight, the strongest routine we have seen. Nice moves, totally in line with a proper argentine tango but fun to represent the kids. Good stuff.
Mandy feels Miles took command and controlled the dance. Adam feels there was so much partner work and he should be so proud. Val is proud and feels Miles did it with taste and tact.
Val- 8
Mandy- 8
Adam- 8
Alana & Tristan (Mentor- Artem) – Cha-Cha-Cha
You can tell Alana is having a ball. It just doesn't transfer to the steps all that well. I feel for Tristan because he is quite a good dancer but you can tell that Alana is more substance over style, as she was last week.
Adam feels she owns it even with a moment she didn't know what she was doing. Val loves the transformation. Mandy feels the timing was off.
Val- 6
Mandy- 6
Adam- 7
Akash & Kamri (Mentor- Witney) – Cha-Cha-Cha
Can I adopt Akash? For real. So precious. This was a lot better than last week. Does he still have a long way to go? Yes. But there is absolute improvement in his steps and confidence.
Val asks a question instead of a comment. Mandy loves that he is not shying away from the dance. Adam feels Akash performs from her heart and the audience feels something.
Val- 7
Mandy- 7
Adam- 7
Ariana & Artyon (Mentor- Brandon) – Jive
Outstanding jive. So much content. Those kicks and flicks were great. A brilliant mash up of technique and performance. Probably my favorite overall performance of the night. No wonder they were saved for last this week.
Mandy says Ariana is really good. She feels Ariana raised to the high standard. Adam stands like Val did for the first dance. Val calls one of a handful of couples to beat in the competition.
Val- 8
Mandy- 8
Adam- 8
Results time. The studio audience is voting.
And tonight's eliminated couple is…
Hudson & Kameron (Mentor- Hayley)
Aww. Hudson is crying. Damn. I do not like this. :(
But he comes over to Jordan and Frankie and is very thankful he was on the show. The rest of the cast hoist him up in the air, which is nice and I think softens the blow. I hope these kids are given lots of support post-show when they are axed because that's tough on anyone, let alone a child.
Next week- DISNEY night (because of course). It was mentioned it will be some kind of 2-night event with DWTS but since this show has been taped months ago, I can't see how that is going to work. Guess we will find out. See ya'll next week and thanks for watching with me. :)