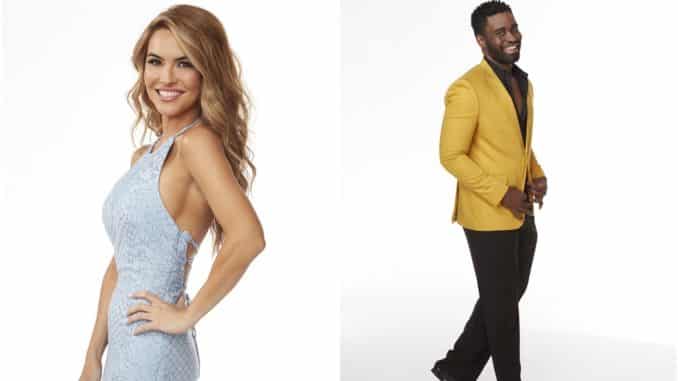 Oh well. That was fun while it lasted the Dancing with the Stars romance between celebrity alum Chrishell Stause and pro Keo Motsepe is reportedly over.
TMZ reports that sources close to the former couple say that Chrishell and Keo came to a mutual decision to end their relationship after about 3 months of dating. 
The sources say Chrishell's relationship with the DWTS star had simply run its course. When TMZ found Chrishell and her Selling Sunset co-star Wednesday afternoon at The Butcher, The Baker, The Cappuccino Maker in West Hollywood, she was reluctant to say much of anything about Keo. That made the outlet a little suspicious. 
Coincidently, Chrishell finalized her divorce from This is Us star, Justin Hartley on Monday (Feb 22)
Dancing with the Stars season 29. But it's not what you'd expect. A celebrity and a pro are now dating. But they did not dance with each other competitively.
Interestingly, Chrishell and Keo both danced on last Fall's Dancing with the Stars Season 29, but they did not dance with each other.   DWTS paired Chrishell up with Gleb Savchenko and when he and his wife broke up in December, the rumor mill began cranking. However, while fans wondered if Chrishell helped to break up Gleb's marriage, she and Keo ended up together.
Gleb Savchenko's DWTS Salary Revealed in Contentious Court Filing
For his part, Keo danced with actress Anne Heche. The two were eliminated third, while Chrishell and Gleb left the competition after 7 weeks.