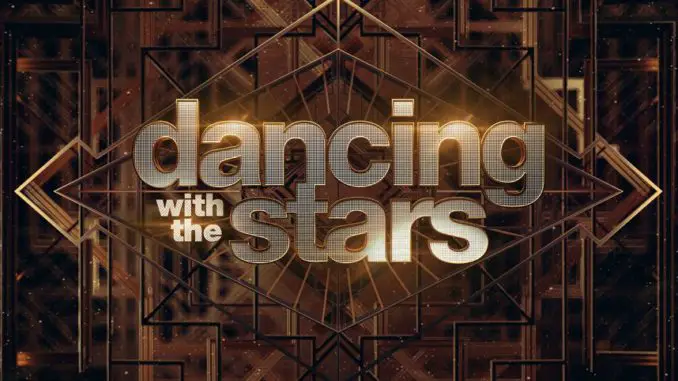 Michael Bublé will be joining the judges' table tonight as the 10 remaining couples dance to his hits on Dancing With The Stars! Tonight's show will also feature a performance from judge Derek Hough and his fiancée Hayley Ebert, who will dance to Bublé's song "Higher."
Last week's two-night event resulted in Joseph and Daniella being eliminated, while Selma and Sasha left the competition due to Selma's health concerns.
Vote at DisneyPlus.com or text the contestant's FIRST NAME to 21523. Voting begins at the top of the show.
The episode opens with Michael Bublé performing "Sway" while all the female pros dance.
Shangela and Gleb – Tango – "Hollywood"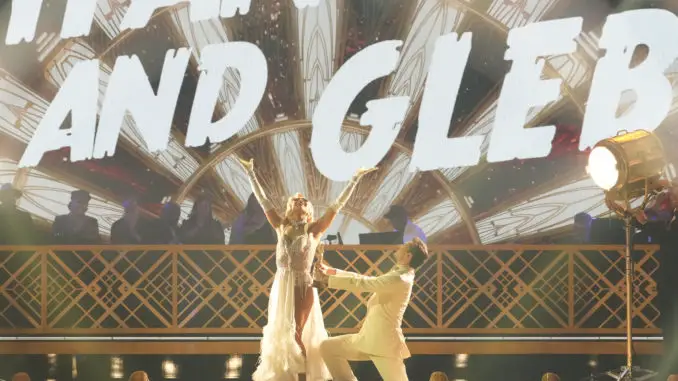 Props to Gleb for choreographing a Tango to this because the song really threw me off. Plenty of content for a Tango and Shangela gets better by the week, but the song just made it all feel off.
Len says he loved that it was full of content and Shangela's best dance this season. Then Shangela interrupts by handing Len a piece of fried chicken from her bosom because Len wanted crispy legs from her, then she pulls out another piece and Tyra takes a bite of it. You can't make this stuff up… Michael says she captured the essence of the song beautifully. Derek says the character was perfect and her frame was unbelievable despite a "foot thing" happening. Bruno says everyone is going gaga for Shangela aside from a misstep. Carrie Ann says it was what it takes for Shangela to win the competition. 
Carrie Ann- 9, Len- 9, Michael- 9, Derek- 9, Bruno- 9 = 45/40
Trevor and Emma – Foxtrot – "Come Fly With Me"
This performance was so fun! I'm so impressed by Trevor's frame and heel leads. He's turning into such a great dancer and is doing exactly what contenders are expected to do on this show: improve each week.
Michael says it was charming and free. Derek says he sees the leading man presence and was a fantastic performance. Bruno says it was the smoothest he's ever been and he was enjoying himself and was a true leading man. Carrie Ann says she loves Trevor for that dance and while his first dance was a mess, he's not become so confident. Len says he showed the sophistication of the Foxtrot and did a great job.
Carrie Ann- 9, Len- 8, Michael- 8, Derek- 8, Bruno- 9 = 42/50 
Gabby and Val – Rumba – "Home"
This feels a little quick for a Rumba. As usual, Gabby can't perfect any steps when she's on her own, only looking great when in hold with Val. Gabby's attempt at sexy honestly looked so awkward and uncomfortable.
Derek compliments her leg action, but says it didn't feel grounded enough for a Rumba. Bruno compliments her shapes and says the dance was perfect. Carrie Ann says it wasn't as good as last week but she appreciates this performance because she could tell she was trying to perfect the performance. Len says she's not going home for ages. Michael says this was the sexiest version of the song he's seen.
Carrie Ann- 9, Len- 9, Michael- 9, Derek- 9, Bruno- 10 = 46/50
Vinny and Koko – Cha Cha – "Save The Last Dance For Me"
The thing about Vinny is that he's a joy to watch, but he lacks every ounce of musicality needed in the ballroom. It also doesn't help Koko isn't the best choreographer…
Bruno compliments his hips but then says, "timing, darling." Carrie Ann the audience loves him because they feel his joy. Len says he liked the content but bluntly calls it a mess. Michael says the judges are full of it and he thought he was amazing. Derek says he's the people's champion so he believes Vinny isn't going anywhere. 
Carrie Ann- 7, Len- 7, Michael- 8, Derek- 7, Bruno- 7 = 36/50
Jordin and Brandon – Foxtrot – "You Make Me Feel So Young"
Jordin impressed me with this one. She clearly does really well in hold, it's just her free hand and arm that hurts her. This song is one of the absolute best to Foxtrot too.
Carrie Ann says she interprets the music superbly and hasn't seen a dancer like her in so long. Len says it had lovely musicality and enjoyed it very much. Michael says it was effortless and she looks like she's enjoying it. Derek says she radiates when she's on the floor, but on a technical note, critiques her shoulders. Bruno says she naturally interprets the meaning of the song and every word was translated into movement. 
Carrie Ann- 9, Len- 8, Michael- 9, Derek- 8, Bruno- 9 = 43/50
They interrupt the competition for Michael to perform "Higher" while Derek Hough, Hayley Ebert and the pros perform a routine choreographed by Derek.
Charli and Mark – Foxtrot – "Fever"
I could see Charli's background in dance come out in this. It was one of those darker Foxtrots compared to Jordin's light and joyful feel. Charli nailed every step.
Len says it had beautiful swing and sway and was just fantastic. Michael says it was effortless, mesmerizing, and expressively erotic. Derek says it was the best quality Foxtrot he's ever seen on the show and he would give it a 12 if he could. Bruno says he was delirious and she sends him into dance ecstasy. Carrie Ann says this competition is the hardest for Charli because she's so good.
Carrie Ann- 10, Len- 10, Michael- 10, Derek- 10, Bruno- 10 = 50/50
Heidi and Artem – Samba – "It Had Better Be Tonight (Meglio Stasera)"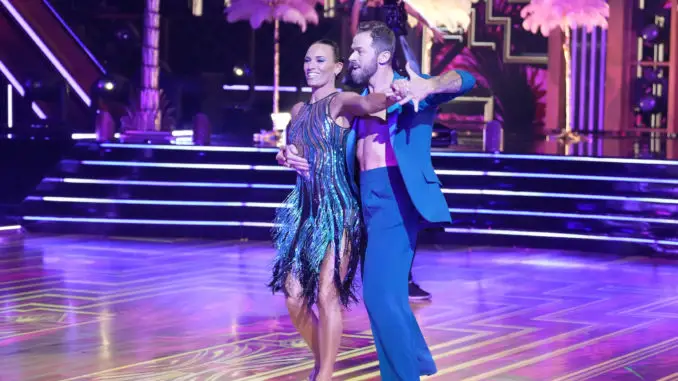 Majorly lacked bounce, and when she did attempt to bounce, it looked so stiff. It looked as if Artem was dancing with a doll. Really good choreo wasted on a lesser dancer.
Michael says she makes it look easy (coming from the one person at the judges' table who isn't a dance judge). Derek says it was a Samba content feast and it felt like she was having fun with this one. Bruno says it was clean, clear, neat and precise. Carrie Ann says she saw her have fun and let go but didn't lose any technique. Len says it was full of rhythm and personality, and if she's in the bottom two again, he's going to show his bum in the supermarket (WTF). 
Carrie Ann- 9, Len- 9, Michael- 10, Derek- 9, Bruno- 9 = 46/50
Wayne and Witney – Quickstep – "I Get A Kick Out Of You"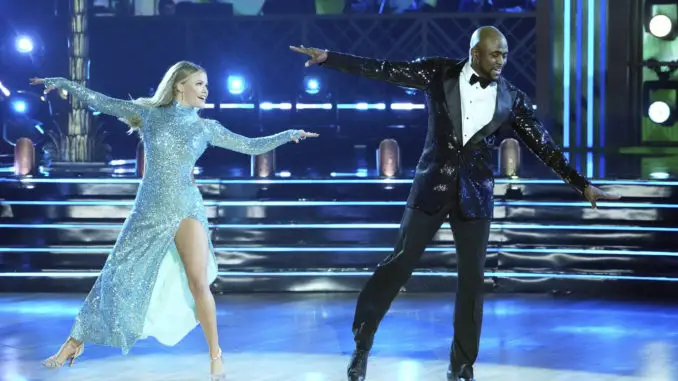 It's revealed that Wayne spent the last week ill and only started learning this routine on Friday, and if anyone here had to learn a Quickstep in 2/3 days time, I have full faith in Wayne pulling it off, which he did. There was some sort of misstep near the end but other than that it didn't look like he had such little practice.
Derek says it was impressive for two days of rehearsal, but felt the dance was hoppy and it had some mistakes at the end. Bruno says it was the first time he ever went wrong, but you can never get enough of his performances. Carrie Ann says there were some mistakes and what he could work on is being in sync with Witney. Len says he believes Wayne pulled it off and overall he's a fantastic dancer. Michael says he's bitter by how jealous he is of Wayne because he's so good at everything he does.
Carrie Ann- 8, Len- 9, Michael- 10, Derek- 8, Bruno- 9 = 44/50
Jessie and Alan – Salsa – "Come Dance With Me"
Jessie has a much better bottom half for Salsa than a top half. It looked clubby, like an amateur, and her steps were too light for a Salsa. That lift at the end looked a little shaky as well.
Bruno says she was a sexy bundle of fun and had a Samba-esque bounce. Carrie Ann says she was dancing full out and not fearful, but was bouncy for a Salsa. Len says it had plenty of rhythm and it was nice seeing her thoroughly enjoying herself. Michael says it was cool seeing the beautiful person she is come out on that floor. Derek says he loves her fighting spirit, but her arms flailed a bit. 
Carrie Ann- 8, Len- 8, Michael- 9, Derek- 8, Bruno- 8 = 41/50
Daniel and Britt – Foxtrot – "Feeling Good"
Good choreo, good song and a gorgeous dress, but Foxtrot is a dance you see in the first or second week of this show, and Daniel should have done it much better after all these weeks of competition. It's like you can visibly see this competition getting harder for him each week unfortunately.
Carrie Ann says we're all feeling good and it was a special way to end a special night, despite having a moment he got ahead of the music. Len says he had plenty of expression through his arms but would have liked more rise and fall in hold. Michael says he has a man crush and he captured the essence of the song beautifully. Derek says he emotes beautifully but critiques his shoulders. Bruno says he loves his intensity and drive and hit every accent on the beat. 
Carrie Ann- 9, Len- 8, Michael- 9, Derek- 8, Bruno- 9 = 43/50
The bottom two are… Jessie and Alan and Trevor and Emma. 
The couple going home is… Jessie and Alan.
That was a close one, but Trevor has noticeably improved much more than Jessie has. Her best dance was a hustle in the marathon, while Trevor impresses everyone each week with how well he masters each dance. Join me here next Monday, aka Halloween Night, as the couples dance some spooky routines and they bring the team dances back to the ballroom!