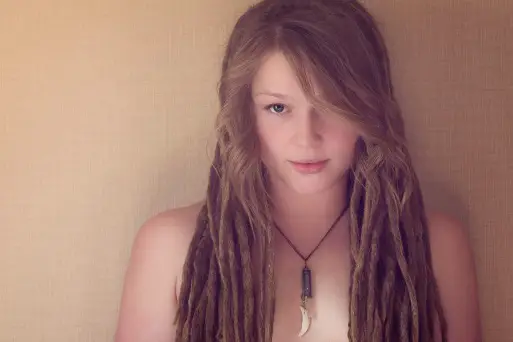 Crystal Bowersox debuts her first single "Dead Weight" from her upcoming album on Ryan Seacrest.com! The American Idol season 9 runner-up is set to release her sophomore record, titled All That For This in March.
"This song means more to me than even I can completely comprehend," Crystal tells RyanSeacrest.com, "I feel like it's one of those tunes where the meaning will get deeper and deeper over time as you start to really live, and actualize the words into your existence. It's about knowing in your heart, that not knowing the outcome is perfectly acceptable; breathe. I'm still figuring it out, myself."
Listen below! RCA tried and failed to promote Crystal to AAA radio. But now, with the recent success of Phillip Phillips in that format, hopefully her new label, Shanachie Records, will have better luck.
Check out the lyrics from RyanSeacrest.com
If it's meant to be then baby just let it be, let it be
Don't go beatin' dead horses keep steady your course and you'll see
Sing a Lullaby to all things impossible, impeding lies
Just hold tight to your soul, it's the only thing no one can keep
If you don't know I'll tell you now
Lay down your load and wipe your brow
Cause if you're holding onto dead weight its just holding you down
Are you gonna sink or swim
You better let it go now
I hear my lover sigh, but I know that nothing's set in black and while
Oh but as I get older each moment means more than the last
So I say we waste our time our innocence
And cheap red wine
We'll sing well into the night
That light'll be coming up fast
If you don't know I'll tell you now