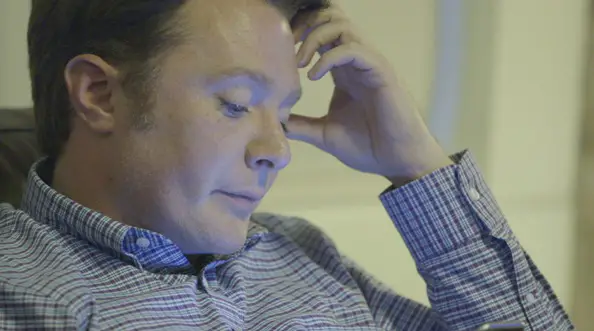 Interesting. Clay Aiken may have lost his bid for a North Carolina congressional seat, but his entire election "journey" was filmed by a documentary crew and will be aired as a 4 hour limited series on the Esquire channel in 2015.
Was Clay's run for office really about entering public service, or was he ultimately using his campaign to goose a flagging entertainment career? At the very least, he was hedging his bets by allowing a camera crew to follow him around. Even if he lost, there was still TV exposure to be had.
Check out the official press release announcing the series and then watch a preview clip of the upcoming series right here.
ESQUIRE NETWORK TO PROVIDE A BEHIND-THE-SCENES LOOK AT CLAY AIKEN'S IMPROBABLE CONGRESSIONAL CAMPAIGN
Produced by Award-Winning Documentarians Simon and Jonathan Chinn, Original Four-Hour Limited Series Set to Premiere 1Q 2015
LOS ANGELES – November 5, 2014 – Esquire Network announces that it will air an all-access look at one of the most unique political campaigns of this election year – the Congressional run of American Idol runner-up Clay Aiken. The yet-to-be titled, four-hour limited documentary series will premiere on Esquire Network in 1st Quarter 2015.
Academy Award-winner Simon Chinn (Man On Wire, Searching for Sugar Man) and Emmy Award-winner Jonathan Chinn (30 Days, American High) of Lightbox, have been filming from the inside of Clay Aiken's campaign since his February candidacy announcement, through the shocking May primary and last night's final results. Aiken, a gay Democrat and single dad, ran against incumbent Congresswoman Renee Ellmers in the predominantly Republican North Carolina 2nd District. Via strategy meetings, debate prep, town halls, bus tours and door-to-door canvassing, the docu-series provides an intimate look at the hope of victory and, ultimately, the disappointment of defeat.
"We were granted incredible access during the making of this documentary, and in turn were able to capture the internal workings of an American campaign – the good, the bad and the ugly," said executive producer Simon Chinn of Lightbox. Added Jonathan Chinn, "We're thrilled to be partnering with Esquire Network, who are tackling topics that are not only popular and entertaining but also smart and thoughtful."
The series examines what it takes to run a campaign from the perspective of a candidate who is both a newcomer to the American political scene, and also a well-known celebrity. Throughout, Aiken struggles with his desire to be seen as a viable candidate and his need to convince voters (and America) to take him seriously.
"Ultimately, this series is a raw and honest look at American politics through an incredibly unique and compelling candidate," said Esquire Network's head of original programming Matt Hanna. "The opportunity to work with amazing documentarians Simon and Jonathan Chinn, gave Esquire Network the perfect opportunity to explore politics and its intersection with celebrity."
"The Untitled Clay Aiken Campaign Project (title TBD)" is produced by Lightbox for Esquire Network. Jonathan Chinn, Simon Chinn and Mitchell Tanen serve as executive producer for Lightbox.
*
*
*