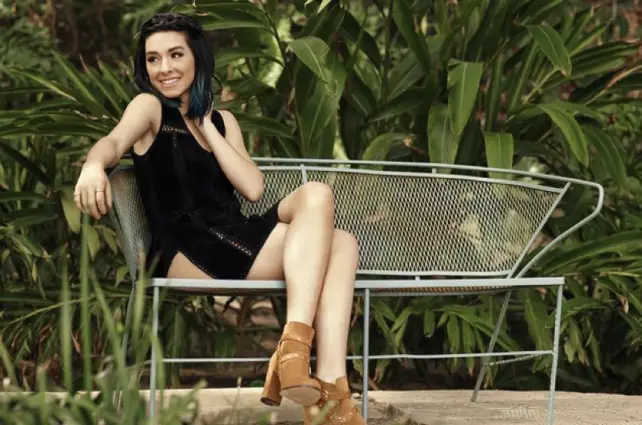 Before Christina Grimmie's shocking death in June, The Voice singer and Youtube star had been working on a series of music videos to accompany her recent four-song Side A EP. Christina's family shared the first of four videos with Billboard magazine.
In the video for the opening song "Snow White"  Christina plays the character Jessica Blue, who is struggling with her music career and her boyfriend and looks to her friends for advice.
In a Facebook post last month, Christina's brother Brian shared::
"…we have a four part mini-series of music videos for the Side A EP titled "The Ballad of Jessica Blue." This story follows Jessica Blue through the songs "Snow White," Anybody's You," "Deception," and Without Him" on her journey to find her voice and her path in life only to find they are one in the same.

Christina shot these videos back in February with about six hours of choreography and four days of filming before she left for the "WildFire" tour. Everyone worked so hard on this project putting in extra long days on set to ensure we got the best quality project we could for the minimal budget we had. I couldn't be more proud of her and everyone involved for the labor of love that was put into this project."
Billboard will premiere a new video in Grimmie's The Ballad of Jessica Blue series every week.