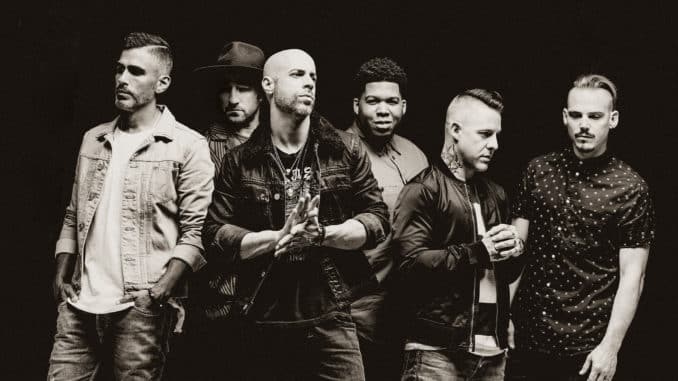 Chris Daughtry was in the midst of his Dearly Beloved tour with his eponymous band when tragedy struck three weeks ago. His 25 year old daughter, Hannah Price, was found dead at her Nashville home. At first the band cancelled a week's worth of dates. Then they postponed the entire rest of the tour.
Now, those cancelled tour dates are rescheduled and will kick off on February 9 in Bethlehem, PA. The band will be touring with Tremonti instead of original tourmates Sevendust. There are new shows mixed in with rescheduled dates. Pre-sale for the newly rescheduled shows begin with a Dec. 7 presale. Tix go on sale to the public on Dec. 10. Check out the ticket page HERE.
NEW DATES & NEW SHOWS JUST ANNOUNCED ? GET TICKETS!!!

— Rescheduled shows are ON SALE NOW!!
— For new shows, PRESALE BEGINS TUES DEC 7th on @Patreon. Public on sale Dec 10th.

visit: https://t.co/1k8Ge5Ehv5#daughtry #dearlybeloved #musictour #livemusic #muchlove ? pic.twitter.com/4vp41oGOKP

— Daughtry (@Daughtry_News) December 3, 2021
Hannah's death still under investigation
After Hannah's death, Chris broke his silence on Instagram. "I am still processing the last 24 hours. I am absolutely devastated and heartbroken. I just recently lost my mother to cancer but I was blessed with the chance to say goodbye and I was processing it privately,"
He continued, "We never got to say goodbye to our precious Hannah and it's another huge hit to our family. Thank you all for your kind words and condolences. They are truly felt and appreciated. I am now taking time be present with my family as we attempt to heal from this devastating loss. Hannah, I love you. I miss you. I wish I could hold you. This hurts so deeply."
After TMZ reported sources that said Tennessee officials were investigating Hannah's death as a homicide, the DA spoke out to say that the rumor was false, The 8th District Tennessee D.A. released a statement, "This is a death investigation and any attempt to classify it as a homicide investigation at this time is premature and irresponsible."
Shortly after the DA's statement, Hannah's mother Deanna Daughtry took to social media to plead with folks to stop speculating about her daughter's tragic death.
Hannah and her brother Griffin, 23, are Chris's wife Deanna's children from a previous relationship. Chris and Deanna who met in 2000, also share twins Adalynn Rose and Noah James, 10.