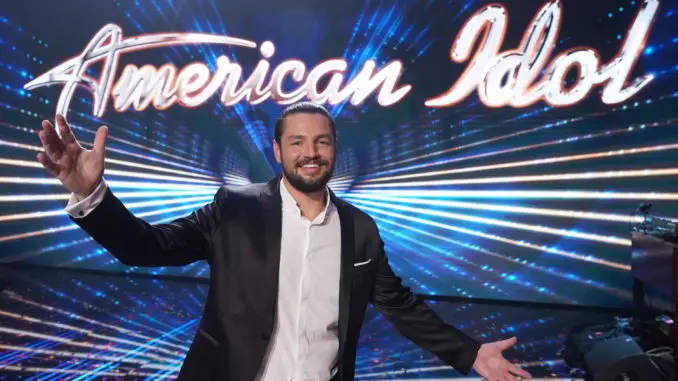 It's not a surprise that 24 year old Chayce Beckham from Appleton, Calif. won American Idol 2021. His self-penned winners single, "23" has been sitting at or near the top of the iTunes chart all week. He's been a consistent performer all season, with a relatable working class backstory. American Idol fans love country singers. And Chayce's folk/Americana style is country adjacent.
I correctly ranked Grace Kinstler third on my powerlist because I thought she had the weakest songs of the three finalists. She had the double whammy of "All By Myself" and "I Have Nothing," which are both overdone belters from the 90s. Grace and the band managed to freshen up the arrangement. But Willie Spence was bound to beat her to the runner-up spot by singing a beloved civil rights anthem "A Change Is Gonna Come" and a classic ode to his home stage "Georgia on My Mind." 
Read more: American Idol 2021 Finale Results Live Blog – Winner Revealed!
But Chayce had the best set of songs overall, including "Blackbird," a beautiful Beatles cover, Chris Stapleton's "Fire Away" a song right in his wheelhouse and "Afterglow," a pop song from Ed Sheeran, just to mix things up a little. 
Chayce's American Idol Win Made History…Twice!
Additionally, Chayce's win made history. One, he's the first winner to pen his own coronation single. And two, he's the first recovering addict to win American Idol. I cannot stress enough how important his win will be to those in the recovery community.  I give big kudos to Chayce for being so honest about the most painful moments in his life. Because his story is going to help a lot of people.
Although, I have to admit him singing about about his life hitting rock bottom as the confetti flew was jarring, and quite the juxtaposition from "magic rainbows" and such. But it's OK. The sad story had a happy ending, and that's what matters.
UPDATE: Readers pointed out Ryan's tone deaf comment after Luke Bryan invited Chayce on a fishing trip. "That might involve some beer," Ryan quipped. "That's the point of fishing!" quipped Luke. And then Ryan replies, "Who cares if you're fishing, as long as it's icy and cold. The culture of alcohol in the country music world is a thing Chayce will have to learn to deal with. (Watch the clip here)
In the end, 19 Recordings and BMG will likely sign the entire Top 3, and maybe a few more from the Top 10. American Idol these days is about exposure, and using the platform to grow a fanbase. 
On Monday (May 24), look for Chayce to visit GMA and perform on Live with Ryan & Kelly. On Wednesday (May 26), Chayce drops by Jimmy Kimmel Live.