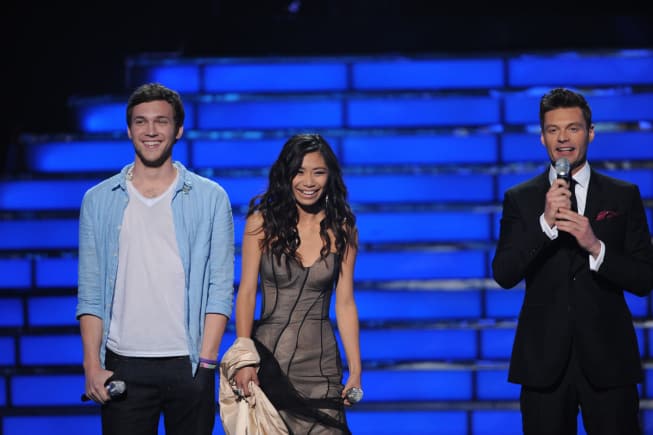 Ya'll are in for a treat. Windmills will be liveblogging tonight's show! Join her, will you, for the fun as we find out who will be our next American Idol. Will it be Jessica Sanchez or Phillip Phillips? Special guest stars include: Aerosmith, Jennifer Lopez, Jennifer Holliday, Kristin Chenoweth, Fantasia, John Fogerty, Reba McEntire, Jordin Sparks, Neil Diamond, Chaka Kahn, Gloria Gaynor, Thelma Houston and more. Check out the deets HERE.
Download Studio Performances From American Idol
I'll be live blogging all the action at Entertainment Weekly. Join me there, will you? After, I'll be back with a recap. Watch this space for photos and videos.