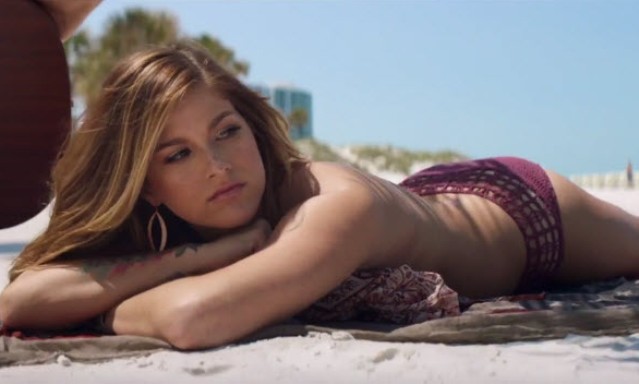 Long-awaited new music from The Voice season 3 winner, Cassadee Pope is here. Not only is the country singer's 4 song EP, Summer, available for download today, but the title track has a sexy, sultry new video.
The clip tells the story of a summer love that runs hot as the sun beating down on a white sandy beach, only to die, inevitably, when the fling "…drove away the first of September." The video is full of sexy shots of Cassadee frolicking seaside (and bedside) with the dude doomed to be Mr-Right-Now.
Other cuts on the album include: "Piano," "Kisses at Airports," and "Alien."
Cassadee Pope to Release New Single to Country Radio (Lyrics and Video)
Cassadee's new EP Summer is available for download at iTunes and Amazon.
Watch Cassadee Pope's new "Summer" music video below.