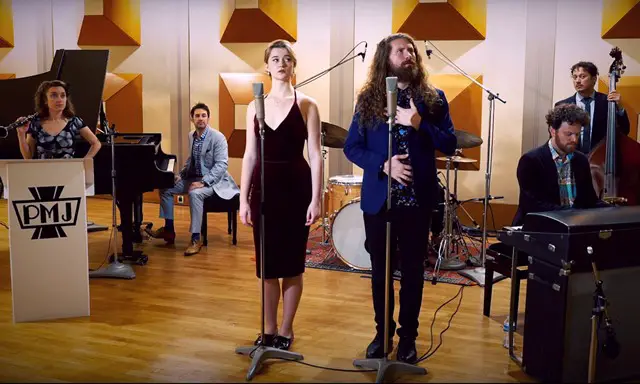 American Idol season 10 alums, Casey Abrams and Haley Reinhart are currently touring Europe with the retro outfit Postmodern Jukebox. In between gigs, the band has found time to film a few music videos. Here, Casey and singer Hannah Gill turn Gnarls Barkley's groundbreaking 2006 hit, "Crazy" into a slinky, smooth jazz number.
From the Youtube video's description:
Just before our tour of France kicked off, we brought cast members Hannah Gill and Casey Abrams into the studio to record a haunting duet on Gnarls Barkley's "Crazy" – also featuring clarinet by Chloe Feoranzo! Two brilliant and unique voices in one PMJ video ;) Watch for Casey's new solo album, coming early next year.
Check out Postmodern Jukebox's US and European tour dates HERE. Download from iTunes.