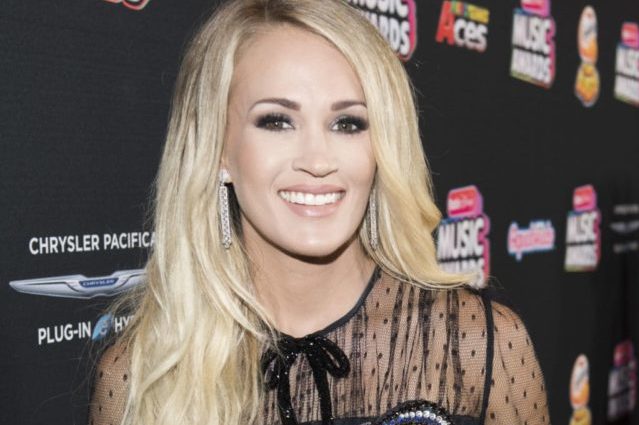 Carrie Underwood wants to spread a message of compassion with her new song, "Love Wins" from her upcoming album  Cry Pretty.
The American Idol season 4 winner told reporters that writing the son "scary" at first because she did not want fans to misinterpret the meaning of the song.
(I find this a little sad, to be honest. Yep. We are, as a culture, so polarized that a song championing love and acceptance has the potential to turn some folks off. But I digress…)
"I do think that we as humans are inherently good and we need to remember that. Because we're different, that doesn't make somebody else bad, it just makes us different," Carrie explained. "We wanted that song to be hopeful and to maybe make somebody stop and think about that."
Carrie Underwood Reveals 'Cry Pretty' Album Tracklist (VIDEO)
Carrie Underwood Announces Spring Tour Along with Baby News
"We weren't trying to speak negatively about our world, because we live in an amazing world, but I feel like we get really caught up in surface things and I feel like in this world, we're quick to get angry at each other," she says. "I personally think that we're all different for a reason. I feel like if you just sit down and talk to somebody who's not like you and keep it calm, we can all learn from each other."
The album, Cry Pretty, is due out September 14.  Listen to Carrie Underwood's "Love Wins" below.