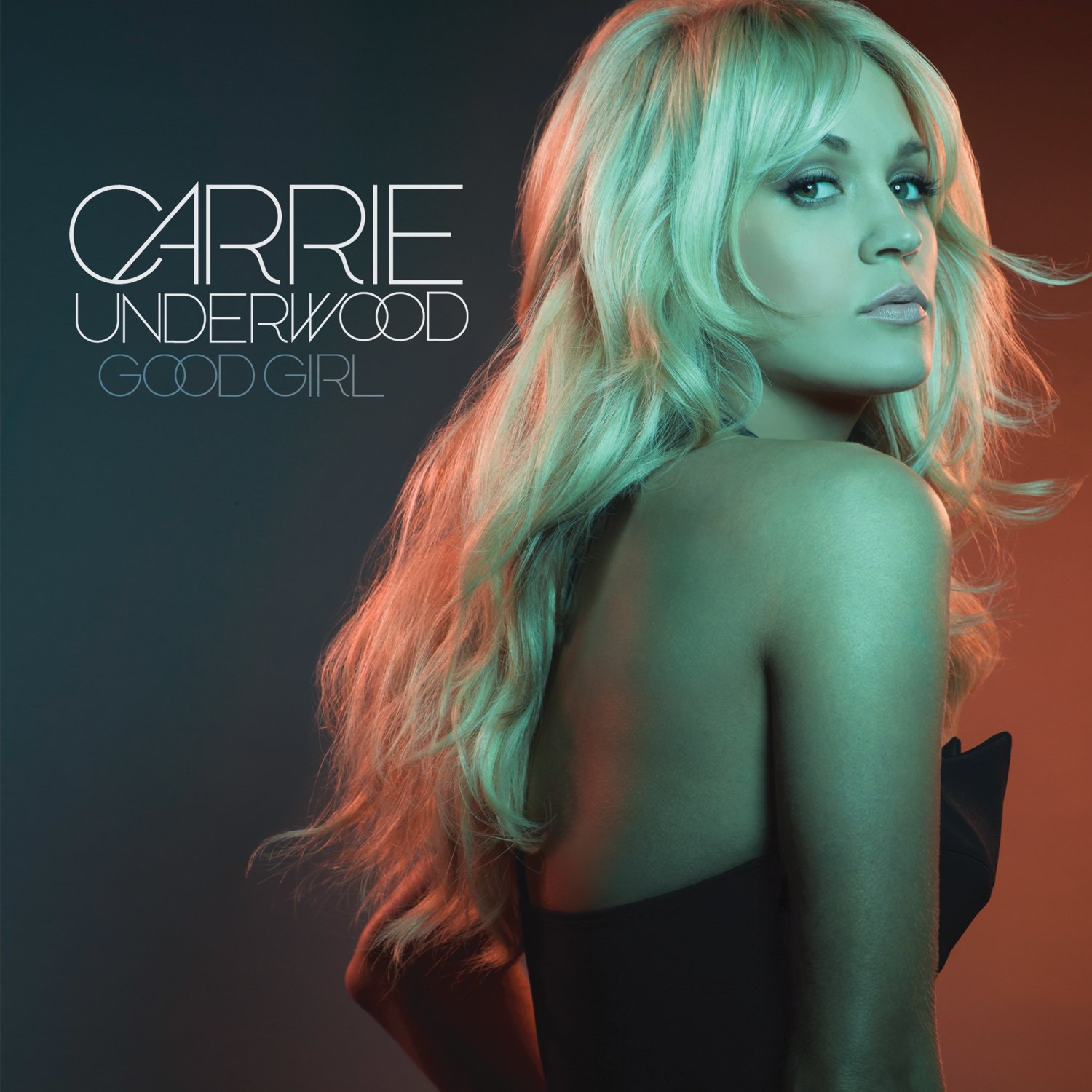 Carrie Underwood has finally announced the lead single off her 4th album, the follow up to 2009's 2 million-plus seller Play On in a video message for her fan club members! The new single, Carrie's 1st as a solo artist in just over a year, is called "Good Girl" and according to ASCAP it is cowritten by Carrie, Ashley Gorley, and Chris DeStefano.
Check out audio of Carrie talking about the single here:
Carrie introduces \"Good Girl\"
Carrie talks about writing \"Good Girl\" with Chris DeStefano & Ashley Gorley
Carrie says "We went into the writing session thinking we need to write something that just kicks butt, and Chris DeStefano, one of the writers is — I call him a little mad scientist on all of his Pro Tools stuff — he, like, plays every instrument you could possibly think of, and he, like, started makin' this track, and we started…we just went. It was fast. We wrote it fast, and it's just fun! It's upbeat, it's fun, you stomp your feet, and you can dance to it. It's got this really rockin' verse, and this really, like, rockin' country chorus. So, it's just a really cool song."
"We had a blast writing it," Carrie adds. "I'm really excited for everyone to hear it. It's pretty rockin'."
Check out 2 Carrie video announcements from on location at 2 different photo shoots here!


Carrie has previously teamed with Ashley Gorley to cowrite her #1 single "All-American Girl" and the Lauren Alaina cut "Eighteen Inches" (both songs were also cowritten by Kelley Lovelace, who also joined Ashley Gorley and Morgane Hayes to cowrite Carrie's "Don't Forget To Remember Me"). Chris DeStefano has written for/with tons of Idols including Kelly Clarkson ("Let Me Down"), David Archuleta ("Something 'Bout Love"), David Cook, Lee Dewyze, Scotty McCreery ("Better Than That"), and Kris Allen ("Shut That Door & Keep That Devil Out"). In the country world he also cowrote Jana Kramer's current single "Why Ya Wanna" with Ashley Gorley and Catt Gravitt and the Eli Young Band album cut "Every Other Memory" with Catt Gravitt and Josh Kear.
Carrie says the single will be out to radio "soon" (that word!). Nashville entertainment reporter Jimmy "not the former President" Carter has tweeted he has heard the new single is due before the end of this month. The press release from Sony Nashville says the song will be released to country radio on February 23.