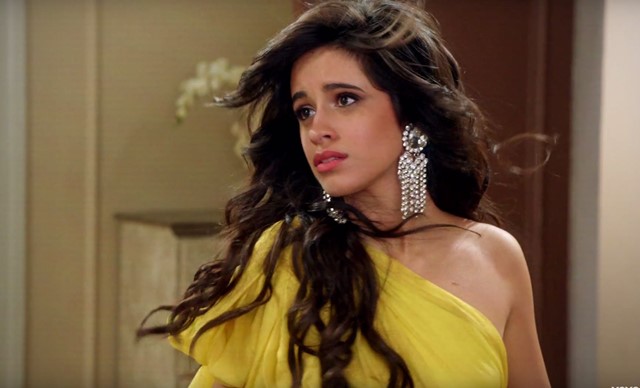 Watch Camila Cabello's fun new "Havana" music video, featuring Young Thug. In the clip, the ex Fifth Harmony singer lives life through the characters in her favorite movies and telenovelas.
The film opens with Camila starring in an ultra-dramatic telenovela. Pull the camera back, and there's Camila on the couch with a big bowl of popcorn. Her bickering family, Lele Pons and LeJuan James who play the 'extra' sister and fast talking abuelita respectively, pull Camila out of her reverie.
After fleeing her family, Camila winds up in a movie theater taking in more drama. But eventually, via a rom-com like twist, Camila learns that to live an actual life, rather than vicariously via make believe.
Watch Camila Cabello's "Havana" music video ft Young Thug here.