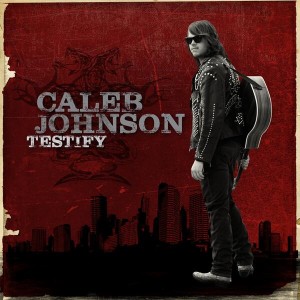 The debut album from American Idol winner, Caleb Johnson, is almost here, and in anticipation of the August 12 release of the album, titled Testify, the singer releases a video teaser, featuring clips of all 10 songs, including insight from the singer into the making of each tune.
Caleb Johnson and Alex Preston – Too Close Acoustic Cover (VIDEO)
Caleb Johnson Drops New Single "Only One" – AUDIO
Caleb Johnson Debuts New Song "No Fighting Gravity" (VIDEO)
Quick thoughts after listening: Yup. We're partying like it's 2006. Chris Daughtry says: You're welcome! Anytime you need my album rejects, bud.
That producer, Howard Benson. He's a recycler!
1. Sailing Away
2. Save Me
3. Let Me In
4. Only One
5. Fighting Gravity
6. Devil's Daughter
7. Another Life
8. Change
9. Testify
10. As Long As You Love Me