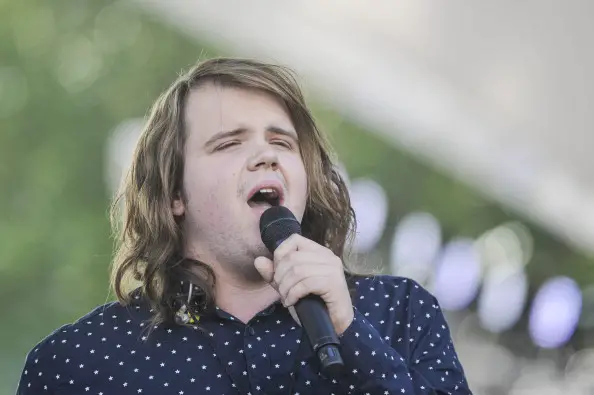 American Idol 13 winner, Caleb Johnson, sang the National Anthem before the National Memorial Day Concert that aired live on PBS stations across the country.
The concert, that took place in front of the Capitol building, will be re-run during the rest of the holiday weekend, check your local listings for time and channel!
ALL American Idol winners sing the National Anthem after their win. For Celeb, it was less than a week before he was put to the test. How do you think he did?