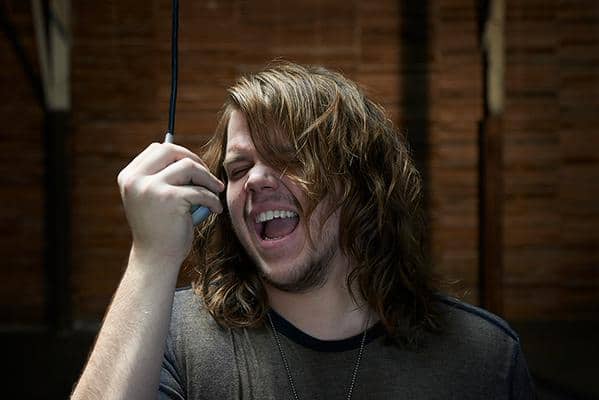 We already knew this, but Billboard confirms explicitly that American Idol 13 winner, Caleb Johnson, has parted ways with Interscope.
In a recent interview with Yahoo Music, the singer discussed frankly how the label didn't "believe in" his debut album Testify, and didn't promote it. He and the management team at 19 put together a video for the song "Gravity" and have organized a tour of the Southeast, which began over the weekend in Georgia.
The tour features mostly original songs, with some covers including "Gimme Shelter" by the Rolling Stones, "Tie Your Mother Down" by Queen and Led Zeppelin's Dazed and Confused," "Immigrant Song" and "Good Times Bad Times."
Caleb is looking for a new label. He shares with Billboard what he's looking for:
Johnson's goal is to, "get a deal with a new label that's actually going to support me. I want to find the right home and the right team of people that are going to get behind my music and really do something. What's the point of doing it if the [label] isn't going to do anything?" The Idol winner wrote some songs with his band at home in North Carolina before relocating to Tennessee. Says Johnson: "I started cranking out songs down there. I was ready to make another record. These past couple of months I've been trying to write a song a day. It's been a lot of hard work, and a lot of fun. I've got 25 songs written that we can pick from when we start making the next album."
Caleb recently made a move to what's become something of an American Idol alum mecca, Nashville TN. Former winners, Kelly Clarkson, Carrie Underwood, David Cook and Kris Allen all live there. Season 9 runner-up, Crystal Bowersox recently made the move to Music City.
"I want the new record to be a rock and roll record with soulful, visceral, aggressive, powerful rock songs, said Caleb, "That's who I am."
via Billboard