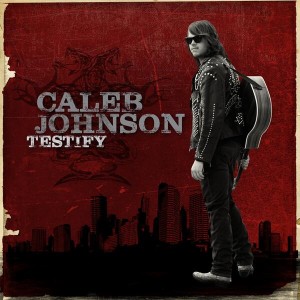 Caleb Johnson's studio recording of Aerosmith's "Dream On" has been made available as a bonus track on the deluxe edition of the American Idol winner's debut album, Testify, only available at Target stores. But you can listen to a stream of the FULL song right now, right here.
Idol executive producer, Simon Fuller, chose "Dream On" for Caleb to perform in the singer's final two showdown with Jena Irene. Idol watchers marveled at his ability to hit that final huge note.
Fans who were disappointed that a studio track of Caleb's version of "Dream On" wasn't recorded and made available after the finale can revel in VEVO's streaming goodness below.
ETA: Agree with many of you in comments. It's another case of the studio recording not capturing the passion and excitement of the live performance. Other than some fans really wanting it, there was no point releasing a karaoke version of a beloved classic months after the competition was over.
Check it out.