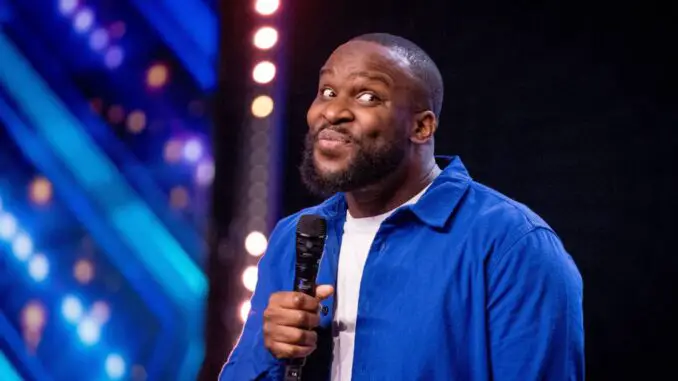 After taking a year off in 2021 because of COVID, Britain's Got Talent just wrapped up their fifteenth series. Eight audition episodes, five semi-finals in the past week, and today's final have led us to our results.
Comedian Axel Blake wins Britain's Got Talent Season 15
The winner was not The Voice Alumni and plantiest plant ever on a talent competition Loren Allred. She only got 3.3% of the final vote! It was, instead, Simon's Golden Buzzer act, comedian Axel Blake. Axel is only the second golden buzzer act to win the show, after last season's winner Jon Courtenay. Axel's prize, per usual, is £250,000 and a spot on the bill at the Royal Variety Performance. Axel won with 19.7% of the vote, about 5% ahead of second, third, and fourth place.
I honestly didn't laugh at any of Axel's jokes all season, which, after two seasons in a row of disappointing winners, fits the pattern. Here's his winning performance – see what you think!
And here's his golden buzzer moment.
But that's not to say this season was devoid of talent. In fact, we had two of the best acts in years in second and third place. The runner up was 13-year-old ventriloquist Jamie Leahey. He's a lot like America's Got Talent season 12 winner Darci Lynne, except a boy, and not as strong of a singer. I've heard other ventriloquists use the same jokes as he did too. Having said that, he's definitely talented and deserved to be in the top 3. Watch Jamie's pun-filled finale performance below.
And in third place was school teacher-turned-singer Tom Ball, who was this year's Susan Boyle (BGT season 3 runner-up). Except I actually think his voice is way better than Susan's. In fact, his performance tonight of "I Who Have Nothing" was the best performance from a male singer that I've ever seen on BGT. This is the one you need to watch.
Watch the Voice alum Loren Allred's Finale performance
Since the blog has covered her in the past, I figured I might as well also share Loren's final performance. She sang an original song titled "Last Thing I'll Ever Need" which was good, because I thought there was a 90% chance she'd be reprising "Never Enough."
Did any of you watch this season? What did you think of these performances? Let me know in the comments!