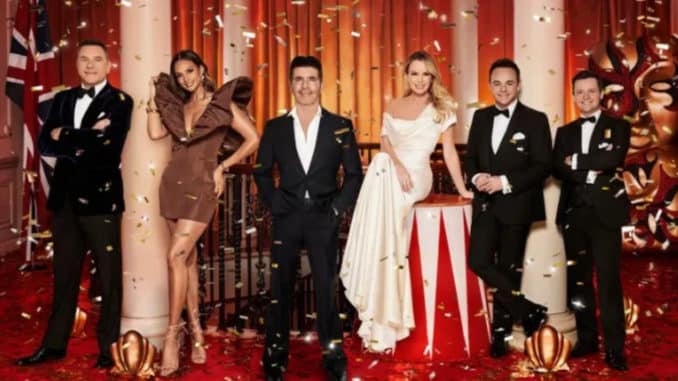 Britain's Got Talent 2021 has been CANCELED due to Covid-19 restrictions
While competition reality shows like The Voice, American Idol and The Masked Singer forge ahead amid COVID-19 restrictions, Britain's Got Talent producers and ITV have decided to cancel the 2021 season altogether.According to a statement, producers were not convinced that cast and crew could be kept safe amid the coronavirus pandemic.
The Syco Entertainment and Thames show, created by Simon Cowell, was delayed earlier this month, but now it has been cancelled after further logistical complications made mounting the show nearly impossible. Although vaccines are available, COVID-19 has yet to be tamed in the UK.
The next season of Britain's Got Talent will air in 2022
A spokesperson for the show said: "Despite everyone at ITV, Thames and Syco doing their best to make it happen, and with our absolute priority of safeguarding the well-being and health of every person involved in the program, from judges, hosts and contestants to all of the crew and audience, the decision has been made to — unfortunately — move the record and broadcast of the 15th series of Britain's Got Talent to 2022.
"BGT is known for its diversity of talent with big dance groups, wonderful choirs and lavish orchestras at its heart, and it has become clear that not only is it not possible to film auditions with these types of acts in a secure way but also that they are not able to adequately rehearse and prepare safely. Safety has to come first and, as a result, the recording of the show can't currently go ahead as planned."
The Got Talent franchises often feature huge, complicated acts hat originate from around the world. It's not a simple matter of a singer or dancer performing with a band or orchestra. Sometimes, as in the case of big dance acts and choirs, dozens of people are involved.
AGT: The Champions was also canceled
Notably, America's Got Talent: The Champions was cancelled this year after two seasons of airing in January and February. It may have been due to Simon continuing to recover from a severe back injury he suffered last fall after falling off a bike. Or SYCO may have decided the show would be too difficult to mount as COVID-19 cases and deaths continued to rise in the United States. Or, it could have been a combination of the two.
While X Factor UK saw its ratings fall on ITV, Britain's Got Talent is still a big money earner for the network.