The Big Brother 16 houseguests have been revealed. They range in age from 21 to 42, and will be introduced during the course of premiere week in two groups. Viewers will meet the first eight on Wednesday, June 25, at 8 p.m. ET/PT, and the next eight on Thursday, June 26, at 9:01 p.m. ET/PT.
A couple of notable castmates: Youtube personality, Franky Grande is the brother of singer Ariana Grande. Janitor, Donny Thompson, worked at Kellie Pickler's high school in Albemarle, NC.
congrats to my big brother on being cast in season 16 of big brother…… so proud of u / I'm a nervous wreck #bb16 you're gonna kill it

— Ariana Grande (@ArianaGrande) June 19, 2014
BB 16 will introduce a couple of new twists. As revealed by Julie Chin on The Talk yesterday, two Houseguests will win the coveted role of "Head of Household" (HOH) each week, and will have the responsibility of nominating two fellow Houseguests for eviction; however, for the first time on the series, earning HOH will not guarantee one's safety in the game for the week.
With the second twist, fans will have a unique opportunity to significantly influence the game from home with a new interactive element called "Team America." Today, CBS Interactive launched the site cbs.com/bbteamamerica, asking viewers to vote on which of the new Houseguests they would like to form an alliance with.
In addition, an entirely new high-stakes competition will be introduced, "Battle of the Block," which will dramatically shift the power in the house each week.
Following the two-night premiere, BIG BROTHER will air Sundays, beginning June 29 (8:00-9:00 PM, ET/PT), Wednesdays (8:00-9:00 PM, ET/PT), and the live eviction show hosted by Julie Chen on Thursdays, beginning July 3 (9:01 – 10:00 PM, ET/PT).
Christine Brecht, 23
Hometown: Tucson, Ariz.
Current City: Tucson, Ariz.
Barista
Derrick Levasseur, 30
Hometown: Providence, R.I.
Current City: Providence, R.I.
Police Sergeant
Donny Thompson, 42
Hometown: Albemarle, N.C.
Current City: Albemarle, N.C.
School Groundskeeper
Paola Shea, 27
Hometown: East Hampton, Conn.
Current City: Astoria, N.Y.
DJ
Zach Rance, 23
Hometown: Palm Beach, Fla.
Current City: Palm Beach, Fla.
Recent College Graduate
Hayden Voss, 21
Hometown: Marlborough, Mass.
Current City: Long Beach, Calif.
Pedicab Driver
Victoria Rafaeli, 22
Hometown: Brooklyn, N.Y. and Holon, Israel
Current City: Weston, Fla.
Photographer
Amber Borzotra, 26
Hometown: Knoxville, Tenn.
Current City: North Hollywood, Calif.
Esthetician
Joey Van Pelt, 27
Hometown: Seattle, Wash.
Current City: Seattle, Wash.
Makeup Artist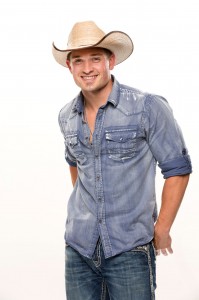 Caleb Reynolds, 26
Hometown: Dallas, Texas
Current City: Hopkinsville, Ky.
Adventure Hunting Guide
Brittany Martinez, 29
Hometown: Long Beach, Calif.
Current City: Torrance, Calif.
Event Coordinator
Devin Shepherd, 26
Hometown: Santa Barbara, Calif.
Current City: San Antonio, Texas
Former Professional Baseball Player Motorcycle Sales Manager
Cody Calafiore, 23
Hometown: Hackensack, N.J.
Current City: Howell, N.J.
Sales Account Executive
Jocasta Odom, 33
Hometown: Griffin, Ga.
Current City: Lovejoy, Ga.
Minister
Nicole Franzel, 21
Hometown: Ubly, Mich.
Current City: Ubly, Mich.
Recent Nursing Graduate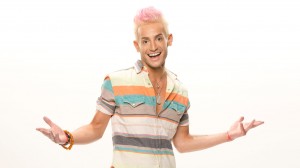 Frankie Grande, 31
Hometown: Boca Raton, Fla.
Current City: New York, N.Y.
YouTube Personality