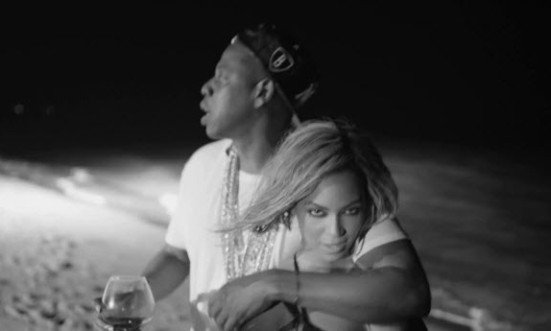 Beyonce grabbed the spotlight when she dropped her latest self-titled album on iTunes early Friday morning. The latest estimates from Billboard has the iTunes only "video album" selling 617,000 downloads through the close of business day (and the end of the sales week) on Sunday. That's only 3 days worth of sales! The album is also predicted to top the Billboard 200 when figures are released on Wednesday.
UPDATE: Columbia reports that the album sold 828,773 copies in its first 3 days. Of that sum, 617,000 were sold through the U.S. iTunes Store, which — as previously reported — also set a record for the largest week ever for an album. (Billboard)
In the meantime, the first video from the 14 song/video set has been uploaded to VEVO. The takeaway from the sensual "Drunk In Love" is that Beyonce and her husband, Jay Z are still madly in love and super hot for each other.
Watch below.
ETA: The first CHR/TOP 40 single will be "XO". The ballad was co-written by Ryan Tedder, Terious Nash and Beyonce. Ryan Tedder also produced it.