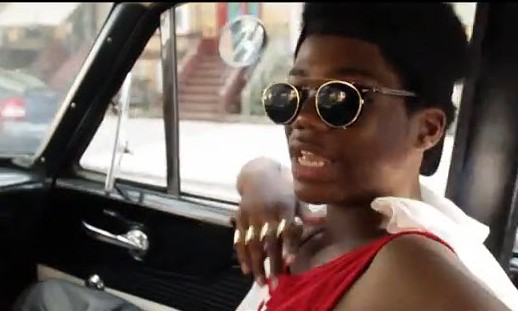 Astro, the teen rapper from the inaugural season of X Factor has released a video for his new song called, "Don't Test Me," produced by DJ Shadow.
The tune is the first single from Astro's upcoming mixtape set to drop in September.
The young performer is also pursuing a movie career. I blogged about a Disney production Astro shot called Echo.  According to Deadline, Relativity has acquired the worldwide distribution rights to the film and will be releasing it on January 10, 2014. Here's the plot:
After a construction project begins digging up their neighborhood, a group of friends begin receiving strange encoded messages on their cell phones. After being rebuffed by parents and authorities, they investigate and find they are being dialed up by an alien who needs their help.
It was originally reported to be a "Wolf Adventure". Maybe not, unless the aliens are hairy and dog-like. You never know.
Check out the video for "Don't Test Me" below:
http://youtu.be/Hdes7Eg6utY