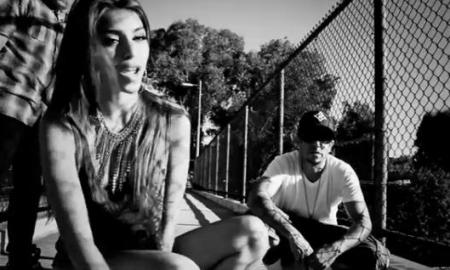 Remember Antonella Barba from American Idol Season 6? During the auditions, she had a "best friend" who was cut in Hollywood. The two Jersey girls were total eye candy and fodder, but Antonella, the hotter one, nearly made it into the Top 12, propelled by some racy photos that leaked to the internet.
Her singing wasn't all that, so maybe that's why she's turned to rap. Hm. She covers Kanye West's "Mercy" with a little help from producers/ remixers/ songwriters/ Epic and SQRL, who you may recognize from the band Crazy Town, a rap rock band that had a #1 hit "Butterfly" in the early 2000?s.
They call themselves LA-EX and will be dropping an EP, So High, in early July.
How nice of Ryan Seacrest to pimp her project.