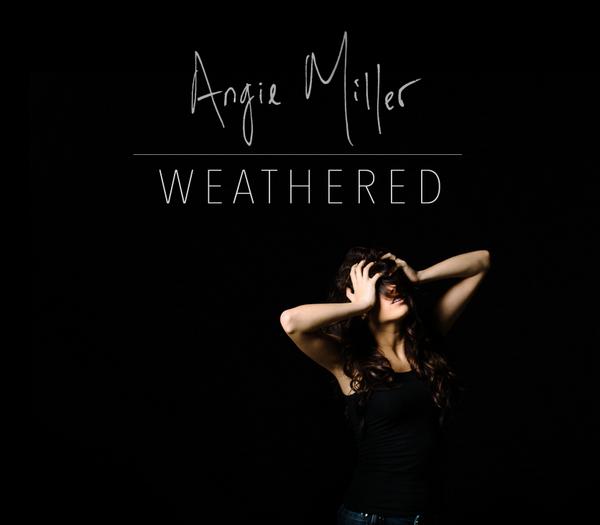 Angie Miller kicked off  a campaign last Thursday, to crowdfund he debut debut record, a six song set of all new original material.   Today, the American Idol 12  alum tweeted the release date and album art.
The record, tweets Angie, is set for a November 12 release.  The  record's title–Weathered–matches its dramatic cover art.
In a note to potential pledgers, Angie reveals that she'll be recording the songs in the next two months and uploading studio update videos, behind the scenes footage, first looks at new photosand more. She'll also be asking her pledgers advice on decisions regarding album art, poster design and more.
Additionally, a portion of the proceeds will go to a charity called Project Rescue which helps girls who are victims of sex trafficking in India. She became involved with the group while visiting the country on a family trip.
Click to Contribute to Angie's Camaign at PledgeMusic
There's an introductory video and a list of contributor "perks" at the link.  The singer has already raised 32% of her goal, with 54 days to go. "One definition of weathered is 'seasoned by the weather'," writes Angie on her page. "A definition of seasoned is 'to ripen or mature.' So this EP is an explanation of how I've grown and matured…"