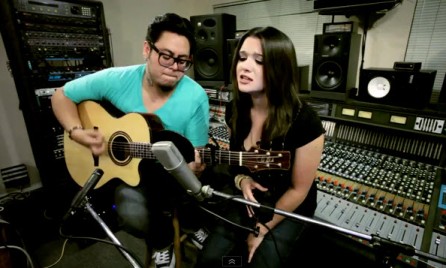 Is it becoming a trend? First Jordin Sparks posted a cover of Demi Lovato's powerful song, "Skyscraper", now Season 9 alums, Andrew Garcia and Katie Stevens are taking a crack at the tune.
At this point Demi's intense rendition is the standard bearer, but that doesn't mean I can't appreciate Jordin's quietly powerful version, or the way Katie's sweet soprano plays counterpoint to Andrew's gruff tenor. It's all good!
Check out Katie and Andrews cover of "Skyscraper" below.