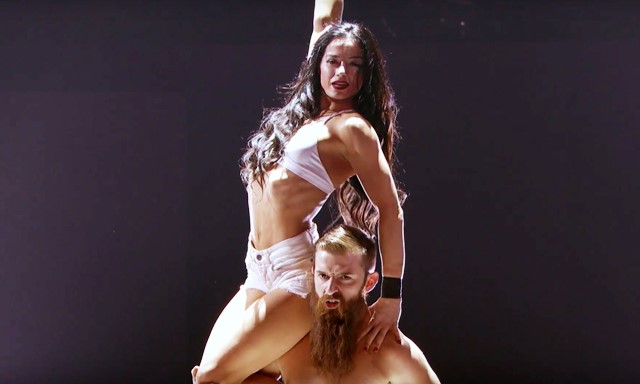 On Tuesday, the third America's Got Talent Judge Cut episode airs featuring actress Laverne Cox as guest judge.
We're halfway through the round. Five singing acts made it through to the live shows last week. What types of acts will make it through this week? Could it be the dramatic sibling roller skaters Billy and Emily England?
Billed by AGT as a "scary skate act," one wrong move by Billy could literally crack his sister's skull open.  YIKES. Judge Mel B. screams dramatically throughout the performance, but when the duo try a brand new trick, she turns her back on the act. What is this? The Voice?
The new twist involves Billy's beard. So. Yeah. Join us on Tuesday as we live blog America's Got Talent. Along with Mel B, Simon Cowell, Howie Mandel, Heidi Klum and guest judge Laverne Cox will advance seven more acts to the live shows
https://www.youtube.com/watch?v=RJ-2K58aSkc
Bonus Video: Laverne Cox talks about why she's excited to be a guest judge on America's Got Talent: