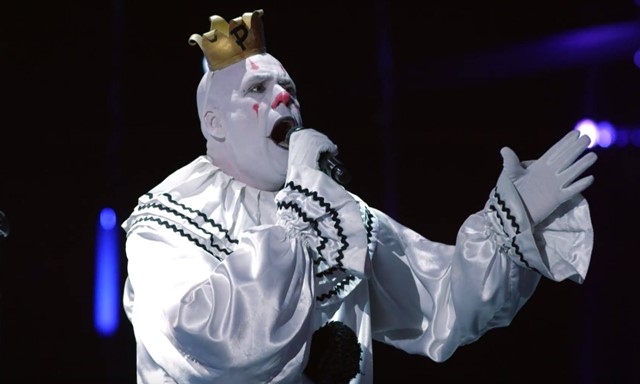 The Judge Cuts continue tonight (7/25) on America's Got Talent. You remember Puddles Pity Party. How could you forget the Sad Clown that eventually won over the clown-phobic judge, Simon Cowell, with his rendition of "Chandelier" during the auditions.
For the Judge Cuts, Puddles belts out another weeper, the classic "All By Myself" originally performed by Eric Carmen in the 70s. Simon notes that Puddles doesn't look any happier than he did the first time around. But even if Puddles wasn't smiling, Simon sure was during his dramatic performance. Guest judge DJ Khaled, however, looked like he ready to burst into tears.
Check out the performance below. Join us as we live blog AGT beginning at 8 pm ET on NBC.
https://youtu.be/lNBhNscGCdo
Speaking of Khaled, the record producer will sit on the panel as a guest judge. Which act will receive his golden buzzer? Check out a preview below.