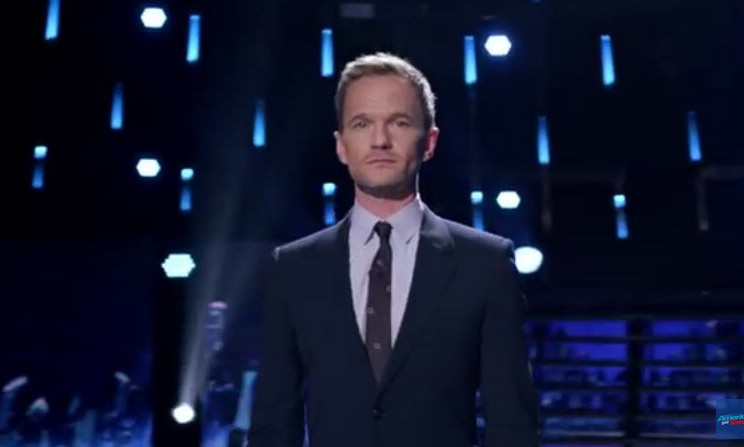 NBC's America's Got Talent begins the four week long Judges Cuts round today (Tuesday). As a twist, each of the panelists invited a celebrity judge to help them make the cuts. Piers Morgan (Mel B), Michael Buble (Heidi Klum), Marlon Wayans (Howie Mandel), and this week's guest, Neil Patrick Harris (Howard Stern) will all join the panel as a "5th judge," to help determine the 36 acts headed to the live shows which begin on August 11.
"Twenty acts will compete on Tuesday," reveals the new promo from NBC. "But only 6 acts will move on."
"And there will be one Golden Buzzer in the hands of a Hollywood heavyweight. That would be NPH, who is set to star in the new NBC variety series, Best Time Ever, which, conveniently, will take over the time slot after the AGT finale. Each of the guest judges will have the opportunity to save one act, despite how the rest of the panel voted.
In a longer preview, we see all four guest judges in action. Piers Morgan sat on the panel from season 1 through season 6. "If this show was called 'America's Got Obnoxious Little Brats,' you would win it," he huffs. Some things never change. NPH can also deliver a smackdown, telling an act: "You got four Xs for a reason. Don't insult us as judges." There is also an act that disses Howard. I suspect they won't get very far. Oof.
Make sure to join as tonight at 8 ET as we live blog the acts and all the results.