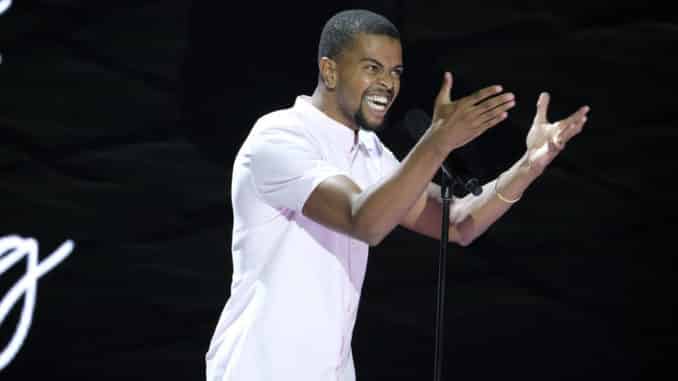 The America's Got Talent Quarterfinals kicked off tonight. Both wildcards ended up performing this week. First, on Friday, NBC announced that AGT would bring back Dance Town Family as a wildcard.
And then on Sunday, the show dropped a shocker: Thomas Day would be the other wildcard. Thomas dropped out right before his Quarterfinal episode. On cameo, he claimed that his high school football schedule interfered with AGT, so he chose football. Which, if you think about it, seems ridiculous. Why would a singer ditch a chance to be on national television to play high school sports?
America's Got Talent 2020 Recap: Semifinal 1 Live Blog (Video)
As it turned out, Thomas admitted what was really going on. His mother tested positive for the coronavirus. And then he did. Now that he's recovered, AGT decided to give him another opportunity. Perhaps the COVID-19 sob story will soften fan attitudes, but many viewers were annoyed that Thomas essentially skipped two rounds of the show, but ended up on the semifinals anyway. What do I think? Feng-E was ROBBED y'all.
Which five acts will advance to the semi-finals? I predict: Roberta Battaglia, Archie Williams, Brandon Leake, Shaquira McGrath, Alan Silva.
Now it's time to vote in the polls!
Vote in the Polls!
Vote for your favorite Act
Pick the 5 Acts Moving Forward