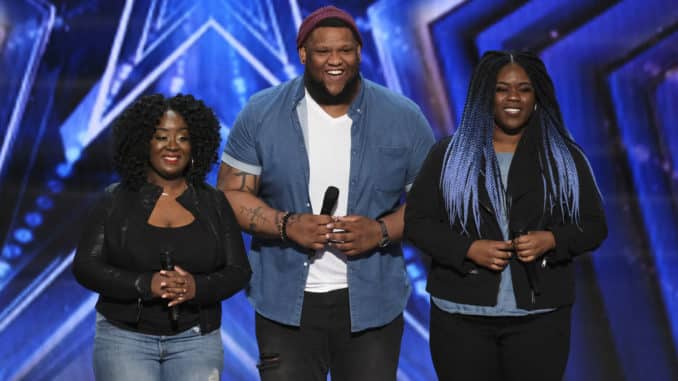 Watch gospel group Resound inspire the America's Got Talent judges Howie Mandel, Simon Cowell, Heidi Klum and Sofia Vergara with a powerful version of "What the World Needs Now."
"This is a moment that can change our careers and change our lives," says group member Joseph. All three have quit their jobs to make their living playing music. But they also want to use their gifts to spread love, hope and joy. "We think the world needs a little bit more of that," says group member Moriah. 
America's Got Talent 2020 Episode 3 – Meet the Contestants (PHOTOS)
During their performance of the 60s classic "What the World Needs Now," Simon notes that it's a nice arrangement. By the end of the song, he's so enamored of the performance that he begins moving his arms about like a conductor. The video is cut off after the performance, but I suspect they got 4 very enthusiastic yeses.
America's Got Talent airs on NBC Tuesday at 8 pm ET/PT.
Watch Resound perform "What The World Needs Now" on America's Got Talent