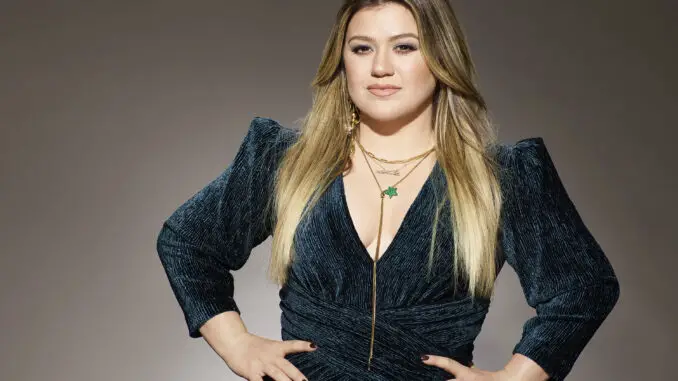 American Song Contest continues tonight (March 28) on NBC featuring Kelly Clarkson and Snoop Dogg as hosts. The ALL LIVE competition is based on the Eurovision Song Contest, which has been popular across the pond for decades. Fifty-six states and territories will compete for best original song. The performers presenting the songs range from newbies to iconic recording artists such as Jewel (Alaska) and Michael Bolton (Connecticut).
Tonight (March 28), 11 more songs compete for YOUR votes. Atlantic records is releasing the studio versions of the competing original songs, and tonight's tunes are out NOW, including a song from The Voice 9 winner Jordan Smith.
Macy Gray is MIA
WHAT'S UP WITH MACY GRAY. She is scheduled to perform tonight, but the Ohio hitmaker was not included in the dress rehearsal preview and there is no song up on the Atlantic Records Youtube page.
Update: Macy closed the show with her song "Every Night." The tune can be streamed on Spotify, but it's not posted on Atlantic Records Youtube page. It could be a song rights issue (For instance, Macy may have cut a deal with ACS where her record company retains rights to the song). (Read our Recap of the episode)
Check out our Contestant and Song list which also includes photos and bio information on each artist. Winners are determined by a mix of viewer votes and a 56 person jury representing each entity. Jurists can't vote for their home state.
American Song Contest: Format and Voting Explainer
The jury will choose one song to advance to the semi-final round, revealed at the end of the show. Three additional songs determined by the jury and viewers will be revealed at the top of the following week's show.
Broderick Jones – Kansas – Tell Me – Broderick Jones is a singer-songwriter whose ambition is to become the biggest artist ever from Kansas. Known for his smooth vocals, Broderick's captivating solo performances have garnered over 35 million streams. – Learn More
Jordan Smith – Kentucky – Sparrow 
King Kyote – Maine – Get Out Alive 
Jonah Prill – Montana – Fire it Up 
Jocelyn – Nebraska – Never Alone 
ENISA – New York – Green Light 
Chloe Fredericks – North Dakota – Can't Make You Love Me 
Macy Gray – Ohio – Every Night
Cruz Rock – US Virgin Islands – Celebrando 
Almira Zuky – Virginia – Over You 
courtship. (duo) – Oregon – Million Dollar Smoothies