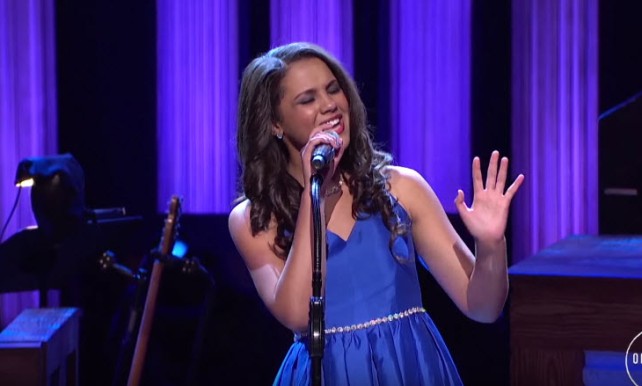 Tristan McIntosh left American Idol 15 last Spring, but not winning the show hasn't slowed her down a bit. She made her Opry debut on May 14 where she had the opportunity to debut a NEW self-penned song titled "Pleasant View." The sixteen year old singer wrote the heartfelt ballad about her hometown.
Right after being eliminated from Idol, Tristan joined Darius Rucker on stage to sing his hit "Wagon Wheel." That's when the singer was formally asked to make her solo debut a few weeks later. Tristan also joined other country stars to play softball for the City of Hope during CMA Fest and played a few gigs during the weekend of concerts.
Check out Tristan's performance of "Pleasant View" right here.
https://youtu.be/QTnJocSXisc