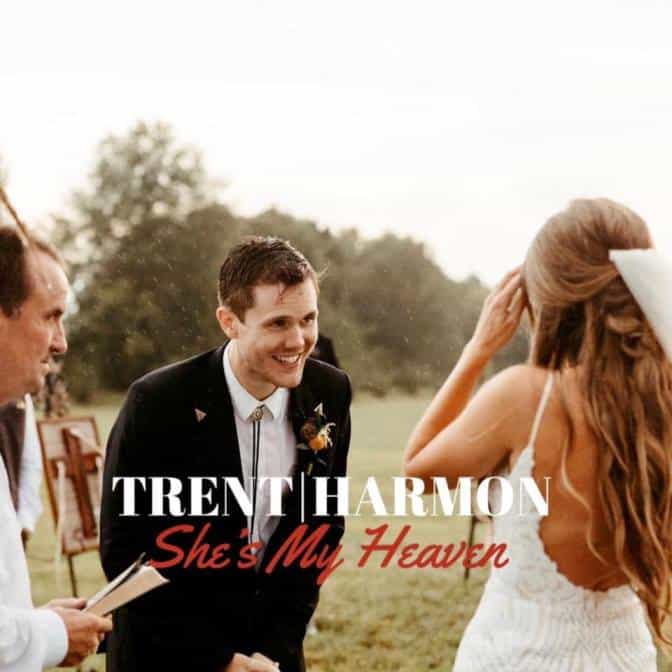 Trent Harmon has been quiet for awhile. The American Idol season 15 winner–the last of the FOX years–laid low after parting ways with Big Machine Label group.
In the meantime, he organized a few writers rounds at his family restaurant in Mississippi, married his childhood sweetheart TWICE–once at town hall, and another traditional ceremony with friends and family around. 
But now, finally, the bluesy country singer has released a new song "She's My Heaven" written by Rob Hatch, Paul Jenkins, Jason Sellers and Trent. It's his first new music release since his post-Idol debut in 2018.
"I got to write "She's My Heaven" with some of the very best songwriters in Nashville,TN–that is to say the world," Trent wrote on social media, "The photo you see was grabbed during our rainy-day [wedding] ceremony by our wonderful photographer that I simply cannot thank enough. Thank you Paul for doing a killer job on this track. None of it would have happened without these people."
Trent goes on to thank his wife, "Thank you, Kat. I luh you…," adding "I love this song, and I love sharing it with y'all!" 
Trent Harmon's "She's My Heaven" is available now to stream and download. Listen to it below.