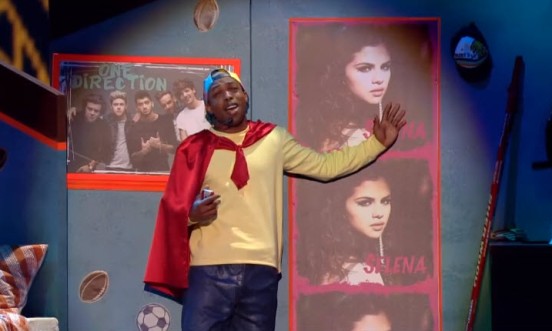 Todrick Hall only made it to the Top 16 on American Idol season 9, but it hasn't slowed him down at all. He's become a viral video sensation and a client of Justin Bieber's manager, Scooter Braun. Todrick also choreographed a video from Beyonce's latest album, Beyonce.
His latest gig was fairly high profile–opening last night's 2014 Nickelodeon Kids Choice Awards with a massive choreographed medley of the latest pop hits! He introduced the host and some of the talent that would appear on stage later on in the show.
Pretty impressive!
Watch the performance below.
Kids' Choice Awards 2014: Applause for The Best Song Ever!