Congratulations to American Idol season 9 alum, Tim Urban, and his wife Katy! They are the proud parents of a baby daughter, Arabella June Blythe Urban. Isn't she sweet?
Tim could barely contain his excitement on twitter and instagram last night (9/18) after the baby was born.
Bella June is here and both mom and baby are doing great!!

— Tim Urban (@TimUrbanMusic) September 18, 2014
Tim posted a couple of cute photos on his Instagram account
This is my daughter Arabella June Blythe Urban. She was born last night :) she and Kate are doing well!! So happy and tired right now!!!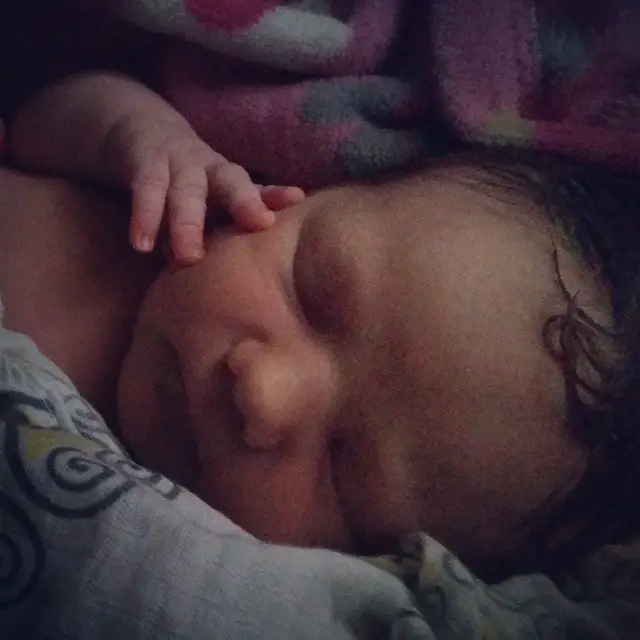 Arabella and Dad have some bonding time. Aw.
She is so cuddly!!