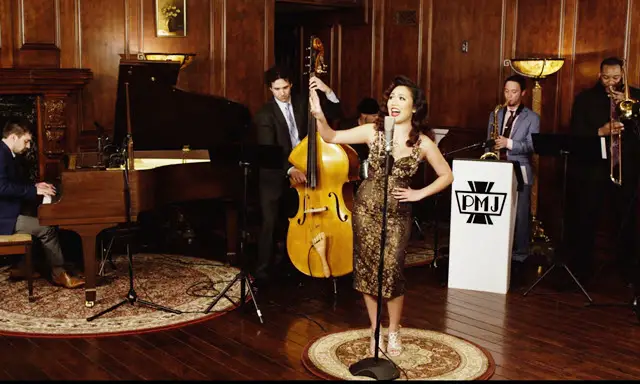 Remember Thia Magia from American Idol season 10? She was the 15 year old contestant who made it to 10th place. Or was that 11th place? Both Thia and Naima Adedapo were eliminated the week after Casey Abrams was saved from an 11th place finish.
Speaking of Casey Abrams. Thia has officially joined the growing list of singing show alums who have performed with the retro outfit, Postmodern Jukebox with her cover of the Gorillaz "Feel Good. Inc."
"Thia is all grown up and her voice has fully matured into a style all her own." reads the blurb on the PMJ website. "'Feel Good Inc.' was one of her favorite songs, and also happened to be a song I've wanted to cover for a long time. Our version turned the De La Soul rap verses into '40s era swing melodies."
The illustrious list of alums who have both fronted PMJ in viral videos and/or joined one of the group's worldwide tours includes Casey, fellow season 10 singer Haley Reinhart, Rayvon Owen, Blake Lewis, Deandre Brackensick, Jax, Joey Cook, Melinda Doolittle, Von Smith, Brielle Von Hugel, and Clark Beckham.
The song is from the latest Postmodern Jukebox album, Fake Blues. Download it at iTunes.
Watch Thia Megia and Postmodern Jukebox cover Gorillaz "Feel Good. Inc." in a "vintage Ella Fitzgerald style." There's plenty of scatting!