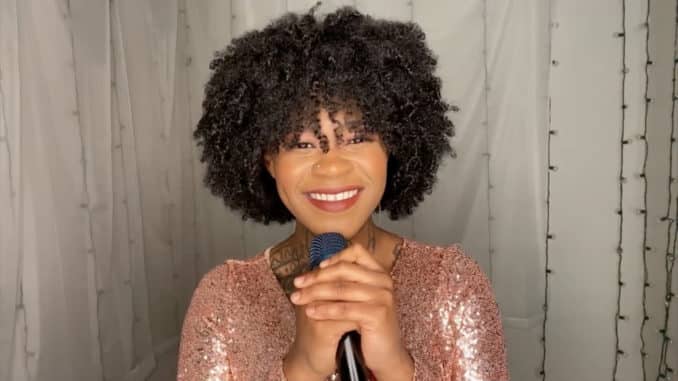 Samantha DIaz, who goes by the stage name Just Sam shares how she reconciles her faith in God with being LGBTQ.
The American Idol season 18 winner, who recently had a birthday, celebrated by dropping a new song called "Question." In the song she has a talk with God: "I got a question. Did God make me different just to know myself? I've got a question. Is it wrong to accept myself?"
David Archuleta: "We Need to Find You a Good Girl" Church Said
God answers: "Baby you are a child of God. There is nothing that can shake this truth. If you try you can wake them up. This is all for you."
She drops two different versions of the song. The first, is mostly piano based. Another version features a prominent click track HERE.
In a recent Instagram post, Sam wrote, "The fact that I'm a believer of Christ who likes women makes a lot of people who also believe in God very angry."
She continued, "I have had so many battles with myself and I've prayed so many prayers asking for God to change me and take certain urges away. I asked God to please give me certain urges towards men that I still DONT feel or even want to feel to be honest."
"I believe after all that praying, pleading and battling myself that my Heavenly Father who has been nothing BUT GOOD TO ME made me perfect in his image. My walk with Christ is my walk . God is capable of anything and I can attest to that! If God wants me to love any other kind of way, he will make it so. I don't care for opinions anymore and I definitely don't care about how ANYONE else feels about me wanting to marry a woman some day. God is a God of LOVE . I know that my love will not make God hate me how I used to think it would. God accepts me , my grandmother accepts me & so any other opinion can honestly be kept to itself."
"I don't care for it. I know who I am and I am a child of God."
Sam thanks her friend Cat Clark, who penned the song: Thank you so much to my beautiful friend @catclarkmusic for writing this song, for really helping me put all of what I felt into words and thank you for helping me sing what it was that I was feeling during this time."
"I'm truly grateful for you and for yet another amazing song!! Thank you so so much for being a great friend to me for all these years and for helping me get through moments like this . Most of all thank you for accepting me and loving me as I am."