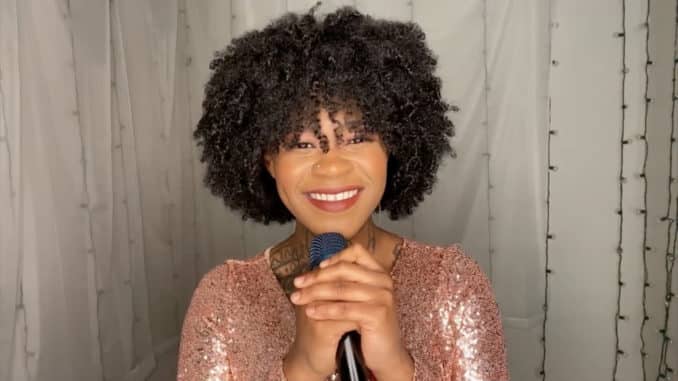 Just Sam, whose real name is Samantha Diaz, is currently in the hospital with a mysterious illness.
The American Idol season 18 winner previously posted updates to her Instagram stories for two days in a row saying she needed to go to the hospital.
On August 24th, the singer posted to stories, "Thank you to everyone that checked on me. I am ALIVE and out of the hospital."
However, by midday on August 25, Sam was back in the hospital according to her stories. In the short video clips she's seen wearing a mask. "I need a better hospital bruh," she wrote. "I hate it here. tbh.
On August 26, it appears that Sam is still in the hospital. She wrote on stories, "I'm grateful for the prayers, everyone." But she added, alongside a photo of a medical scale, "100 lbs is crazy. I seriously need help."
Sam never mentions exactly why she's in the hospital. However, in the past, she has shared about her mental health. In June, she wrote on social media that "Depression is real."
"I been tired, but also I really been kicking this depression's A**!" Sam wrote. "And that's the thing about me. GOD HAS Me. No Weapon formed against me shall prosper in Jesus name. I'm so grateful to be a child of God. Knowing that no matter what, God will work it out, THAT KEEPS ME. #thankyouLord."
In July, Sam released a new song called "Pain is Power"
"My name is Just Sam 2020 American Idol winner. This is my newest song called "Pain is Power" now streaming everywhere," she wrote.
 

 

 

View this post on Instagram

 

 
Sam went broke promoting her own music
And in January, Sam spoke about splitting with Hollywood Records after she won American Idol in 2020, and how she went broke putting buying out her contract and putting out her own music. 
"I just turned 23 years old. So I was 22, 21 off of [American Idol]," she explains. "It is not easy being a 21 year old and running your own business and paying for your own music to be mixed and mastered and all the good things," She continued, "It is not easy, especially when you know, nothing about the industry. I don't have parents to teach me these things. So I'm learning what I can."
"I'm not even going to tell you guys the amount of money that I had to pay after leaving the label to claim songs that I had already recorded."
"And I tried, I really genuinely did try to pay off my music, the way that the label suggested after we parted ways. I tried their way and it did not work." She added, "I'm doing it God's way. I'm trusting the process."
"I thought it was gonna be easy, just go to the studio record, put out music," Sam lamented. "And that's not how the world works. That's not how the industry works. It takes time, it takes money that I don't have. It takes patience."
In the post, she promised that she was taking care of her mental health. I do take time to meditate and I'm seeing a counselor for my PTSD. I have to take care of myself too, because nobody's going to take care of me."