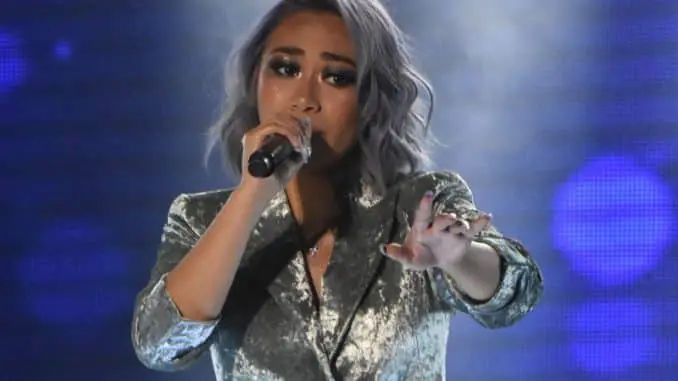 American Idol season 11 runner-up Jessica Sanchez performed on the grand finale of Idol Philippines on Saturday (July 28). The singer performed her signature American Idol song, "And I Am Telling You (I'm Not Going)" from Dreamgirls on the telecast, which took place at the Newport Performing Arts Theater in Resorts World Manila.
Sixteen year old Zephanie Dimaranan beat Lucas Garcia and Lance Busa for the Idol Philippines crown. Idol Philippines is the 3rd adaption of the Simon Fuller created format after Philippine Idol aired in 2006 and Pinoy Idol in 2008. Host Billy Crawford announced that Idol Philippines will return to ABS-CBN for a second season.
Watch Jessica perform "And I Am Telling You (I'm Not Going) on Idol Philippines below.
https://youtu.be/eChBEM7YA9A
These days, Jessica has adapted the single name moniker JES. She released a new single in June titled "Angels." Check out the album art and audio below.
https://www.instagram.com/p/By9of91gAl4/