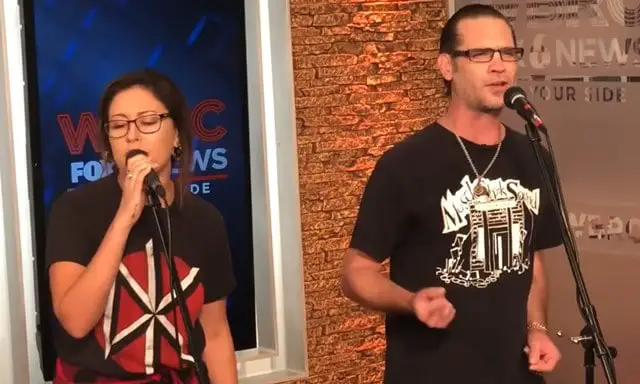 American Idol season 13 alum Jessica Meuse is out on a radio tour promoting her forthcoming album Halfhearted. The set, which drops this Friday (August 3) on Warrior Records features a duet with season 4 runner-up Bo Bice. 
Fans of both singer were in for a treat this morning when the duo dropped by the Montgomery Alabama's WBRC TV FOX station to perform the tune, "Without You."
American Idol's Jessica Meuse Signs Management and Album Deal
American Idol's Jessica Meuse "High" Lyric Video, New Album
The song, Jessica shares, was written about a guy she was dating who suggested she get out of the music business and find a "real" job before she's "too old." Needless to say, Jessica dumped that dude and promptly wrote a song about her experience. Also, Jessica does not rule out working with Bo again in the future. 
Watch Jessica Meuse and Bo Bice sing "Without You" below.