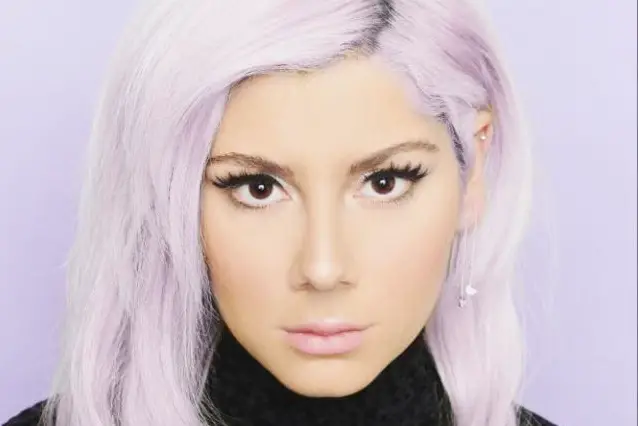 Photo: Emilia Wojdylak for GypsyWarrior
Today, JAX premieres her debut EP, Funny, via Yahoo Music. Listen to the full album at Reality Rocks.
Yahoo also debuts a live performance, "LSD" one of the tracks from the six song EP, shot at New York City's Bar 9 on Jan. 10. The singer placed third on American Idol season 14 in 2015, entertaining fans with her combination of rock tunes and emotional piano driven ballads.
The tracks from Funny, set to be released on Friday, January 27, include co-writers/producers Colin Louis Dieden (from The Mowgli's), Ruffian (Selena Gomez, Zedd), Larzz Principato (Halsey) and Nick Marsh (Chris Brown).
JAX, from East Brunswick, New Jersey, has been performing since the age of 11 (at NJ's famed Stone Pony, Warped Tour, Bamboozle, Nassau Coliseum & more).
After American Idol wrapped and she performed at her sold out NYC headlining show, JAX was ready to launch her singing career when she was sidelined with a diagnosis of thyroid cancer.
"It was very unexpected," JAX explained to My Central Jersey. "When you're 20 years old, you have this Superman entitlement mentality, like you're indestructible. And sometimes all it takes is God telling you it's time to take a break for you to understand that you are most certainly not." She has since had her thyroid removed, has completed radiation and is now back to great health and ready to return to her love–music.
Earlier this week "LSD" aired on Q105, 92 Pro FM and 97 BHT. The EP, influenced by female icons ranging from Joan Jett to Alanis Morissette to Pat Benatar, is available for pre-order on iTunes at this link.
JAX will be performing TODAY, January 25, at Apple Williamsburg – 247 Bedford Ave. at 7:30pm. The performance is open to the public by signing up at this link.
FUNNY TRACK LISTING:
Sleep Like A Baby
Stars
Kickin' & Screamin'
LSD
Funny
Wrong Girl