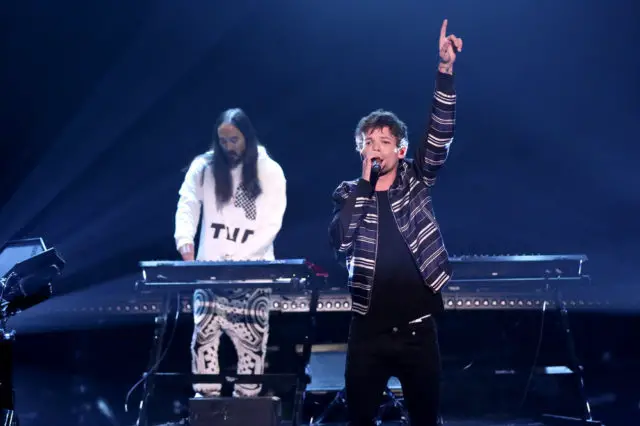 Grammy nominated producer and DJ Steve Aoki and One Direction member Louis Tomlinson hit the Tonight Show stage Tuesday night (Jan 24) to debut their hit song "Just Hold On" on US TV.
After the performance, Louis sent a message via twitter, thanking his fans for watching:
Reading through so many lovely messages after tonight's performance . Thank you so much :) ?

— Louis Tomlinson (@Louis_Tomlinson) January 25, 2017
In a recent interview with SiriusXM radio, Louis opened up about the death of his mother, Johanna Deakin, who lost her battle with leukemia in December. "Just Hold On" is dedicated to her.
"It's not something that I feel 100 percent comfortable talking too much about, but just quickly, when I first found out the news I kind of did want to throw the towel in," he shared. "But it was my mum who said to me that I've just got to keep going. She told me very sternly that she wanted me to."
Watch Louis Tomlinson and Steve Aoki perform "Just Hold On" on the Tonight Show starring Jimmy Fallon
https://youtu.be/aKN6xaXXF-U