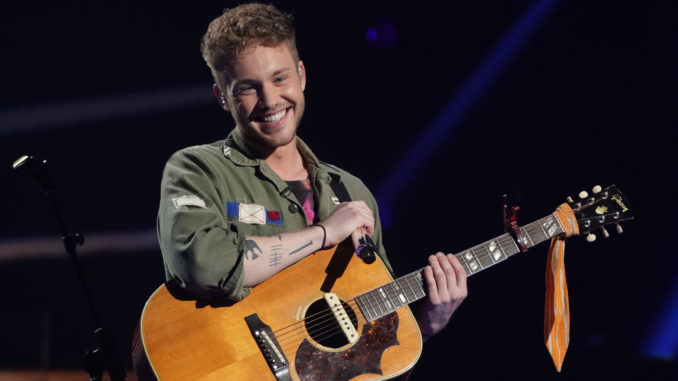 Hunter Metts August 8 hometown show at the Franklin Theater in Franklin Tennessee sold out in only 90 minutes.
But if you missed out on nabbing a ticket to the show featuring the Top 7 American Idol singer, you're in luck! The theater has scheduled another show exactly a week later, on Sunday August 15. 
The singer-songwriter wrote excitedly on his Instagram, "IS THIS REAL LIFE 2.0!?! Since the 1st show sold out (in a freaking hour and a half), the @franklintheatre has offered a SECOND NIGHT ON AUGUST 15TH," he wrote. "Tickets go on sale THIS FRIDAY at 11am. TICKETS THROUGH THE LINK IN MY BIO !! CONTINUOUSLY overwhelmed by your support and can't wait to SING MY HEART OUT (FOR A SECOND NIGHT) !!"
Tickets for August 15 show go on sale July 16
Tickets go on sale Friday July 16 at 11 am. Click this link for tickets. Hunter promises his fans "all new songs and me singing my heart out!"
Hunter's fellow American Idol contestant, Graham DeFranco joked in a comment alongside the post, "Pls nobody buy these tickets. I would like to buy all of them again for two personal nights of @hunterjmetts." He'll have to get in line behind a bunch of eager fans first!
Graham can joke like that, because he's dating Hunter's sister  Mattie Metts.
*
 

 

 

View this post on Instagram

 

 

*
Hunter Metts Memorable Moments
Hunter's most memorable moment on American Idol came when  he broke down on live television after messing up the lyrics of "Falling Slowly." During an appearance on the Ellen Degeneres show after he was eliminated from American Idol, he  observed, "In that moment, it was intense for me, but after coming off the show, the support has been amazing. " 
Making the Top 7 also meant getting the opportunity to record and release an original winners song that he wrote with Mark Irwin Abramson and co-produced with heavy-hitter Ian Fitchuk  Check out the romantic "20,000 Kisses" HERE.