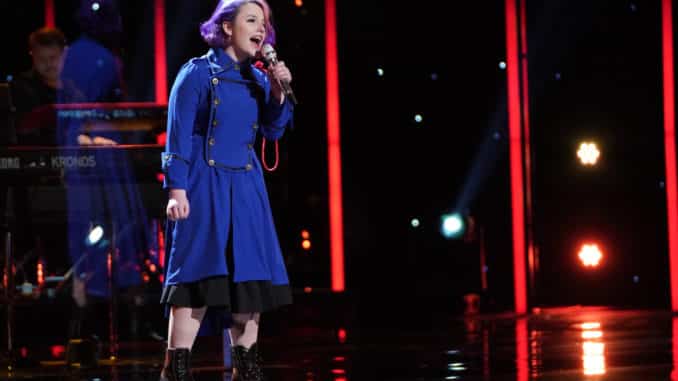 American Idol season 19 alum EmiSunshine has dropped a new song "After You've Gone."
"'After You're Gone' is about getting out of a bad relationship, whether it's abusive or not good for you for any reason," Emi said. "I wrote this song with Fish Fisher, who had a friend in a relationship with someone who did not deserve her."
"It's sarcastic and blatantly over the top," Fisher said. "Every line, we just kept upping the ante and saying how can we be even meaner? Luckily, being spiteful is a fun motivator. I can't listen to this song without getting into a good mood. How is something so bitter so uplifting? Only EmiSunshine can do that trick."
The singer's next album Judgement Day due out February 2022
Additionally, Fisher co-produced Emi's next album, Judgement Day, which is due out in February, 2022. It is her first solo project, produced without her family band, The Rain, backing her up.
"My family was involved, but the album is my own deal," she said. "I have a lot more musicians working with me on different tracks. I can't wait for fans to hear it."
EmiSunshine came to fans' attention during the American Idol 2021 Hollywood Rounds, and left the competition after the Showstopper round. Before American Idol, the East Tennessee native started in the music business at 9 years old, with appearances on Today, Little Big Shots, Pickler & Ben, the Grand Ole Opry and more.
In 2018, she appeared in the Grammy-nominated Elvis Presley documentary The King, in which she performed two original songs while riding in the backseat of Elvis' 1963 Rolls-Royce.
EmiSunshine called her American Idol experience "unhealthy" and a "mess"
Most recently, she garnered headlines after calling her American Idol experience "Unhealthy" and a "mess" in an interview.
"I think that experience impacted me seriously, and I remember being there and thinking, 'If this is what it means to make it, then no! I don't want this! I'd rather be happy than have to deal with this kind of mess!'" she told the Daily Times about her Idol experience. "It's just not healthy, in my opinion, but I got to meet some great people out of it, and some amazing songwriters and musicians of all kinds, and I'm thankful for that."
Check out Emisunshine's "After You're Gone" Music Video below