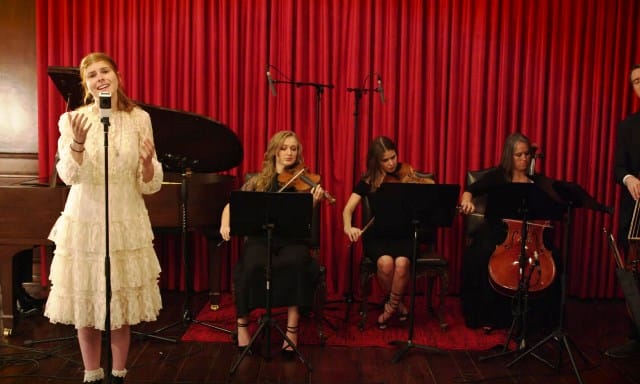 American Idol 2018 standout Catie Turner makes her Postmodern Jukebox debut with a hauntingly beautiful rendition of  Billie Eilish's "idontwannabeyouanymore.
Postmodern Jukebox is known for taking pop songs and flipping them into different vintage styles. This time, Catie is backed by band leader Scott Bradlee on piano and a backup of strings.
Exclusive Catie Turner Interview: On Songwriting, Prom Queen, Idol Tour
Ha. When Catie was eliminated from American Idol after performing "Manic Monday" and a radically re-imagined version of "Oops I Did it Again," I literally wrote, "I hope Scott Bradlee of Postmodern Jukebox has taken note of a singer who could be his next chanteuse." He did, and I could not be happier.
Watch Catie Turner' bone-chillingly emotional rendition of Billie Eilish's "Idontwannabeyouanymore" right here.