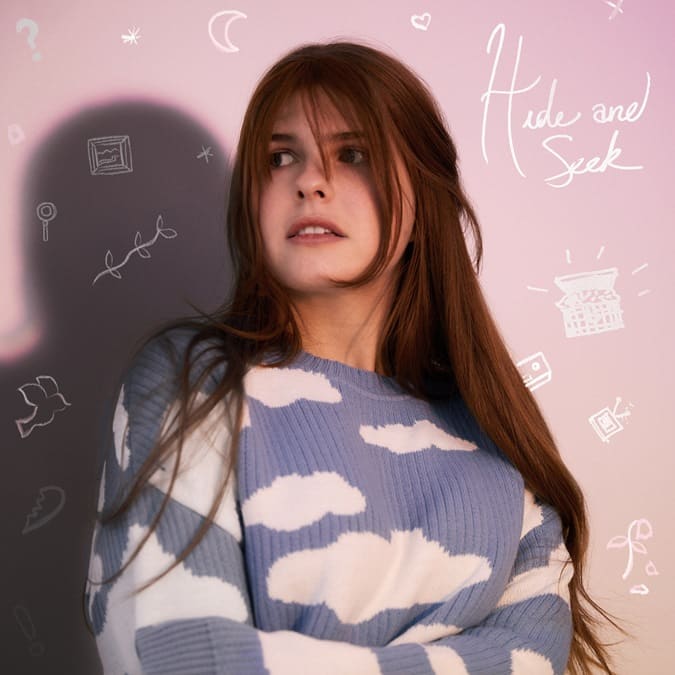 Catie Turner has released her new single "Hide & Seek" available to stream and download. The track, written by Catie, offers an upbeat new sound from the singer-songwriter. It's got a beat underneath the thoughtful lyrics. Dance remixes could definitely become a thing here.
"'Hide & Seek' is about a failing relationship, and it's pretty much dead, and as a last-ditch effort you're asking, 'How much effort do you really want to put into this?'" Catie shared. "Side note, because of the pandemic I recorded all the vocals in my bedroom and I'm super happy with how it came out."
"We filmed in upstate NY in the MIDDLE OF WINTER…," Catie wrote to fans in an email, "and i was dressed in the thinnest layer of fabric ever sewn <3 so that was FUN!" In the note, she also revealed that she turned 21 last week. "Sitting in my bedroom overthinking just got a whole lot more exciting," the singer quipped.
The American Idol alum has released a steady stream of singles, including "Hide & Seek," "Play God" and "One Day."
Catie first began writing songs and playing guitar in her hometown of Langhorne, PA, music providing her a means to cope with the social anxiety and myriad pressures placed upon a young woman in high school. The 20-year-old artist captured national attention in 2018 as one of the standout stars of ABC's American Idol, kicking off the season with a stunning audition performance of her own composition, "21st Century Machine," immediately winning over judges Lionel Richie, Luke Bryan, and Katy Perry, who applauded her a "genius songwriter."
Watch Catie Turner's "Hide and Seek" video below.