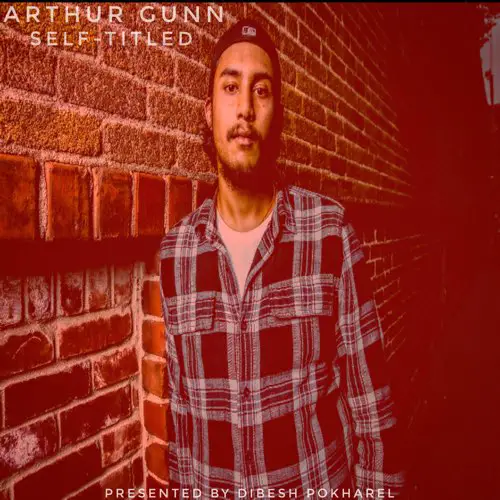 Arthur Gunn didn't waste any time releasing new music after finishing in second place on American Idol last May. The singer-songwriter has released Self-Titled, his first post-show EP. The new project, which includes  seven breezy tracks, is a mix of hip-hop reggae and a bit of jazz. The laid back tunes are the perfect backdrop for a lazy summer afternoon as we all hunker down in quarantine from the coronavirus.  
Arthur, whose real name is Dibesh Pokharel, emigrated to the United States from Nepal. He and his family settled in Kansas, where he spent time soaking in American music. On American Idol, the young artist performed classic songs such as Creedence Clearwater Revival's "Have You Ever Seen the Rain," Bon Iver's "Hey Ma," and John Denver's "Take Me Home, Country Roads."
"Yo! All the amazing people around the world. "Self-Titled" is out now on spotify and iTunes," Arthur writes on Instagram. "This was the most awaited project. I want to thank all the generation of G's for making this happen and shout out to brotha @angelotomasmusic for producing the tracks. After days and nights of hard work this came to life. Huge shout to all the funky people in the world for support and love. Here i present "Self-Titled" to you all."
Arthur and Angelo Tomas wrote and produced the tracks. The EP is presented by Dibesh Pokharel. I wouldn't be surprised if Arthur pulled a John Cougar Mellencamp and ditched his stage name altogether at some point.
Self-Titled Track List
1. Goodness (feat. Angelo Tomas) (Angelo Tomas, Dibesh Pokharel)
2. Find a Way (Angelo Tomas, Dibesh Pokharel)
3. Justice (Angelo Tomas, Dibesh Pokharel)
4. Revolution (Angelo Tomas, Dibesh Pokharel)
5. Lady Luck (Angelo Tomas, Dibesh Pokharel)
6. Chill (Angelo Tomas, Dibesh Pokharel)
7. Coastlines (Angelo Tomas, Dibesh Pokharel)